Explain a central element of your research project!
Candidates taking on this challenge will have to show their creativity and teaching skills to explain a key concept of their research project in a clear, simple, and accessible manner. The objective is to facilitate the overall understanding of their project by targeting an unfamiliar or a particularly complex concept.
For example:
A component or a biological process (ex: apoptosis);
An approach or a laboratory technique (ex: electron microscopy);
An experimental model (ex: Drosophila);
A disease or a clinical symptom (ex: anaphylactic shock);
A therapeutic treatment or a drug (ex: triple combination therapy).
Presentations must be no longer than five (5) minutes and can be supported by an unlimited number of slides. One (1) prop is allowed on stage, but it must not be the primary visual aid.
Prepare for the challenge with: Viviane Lalande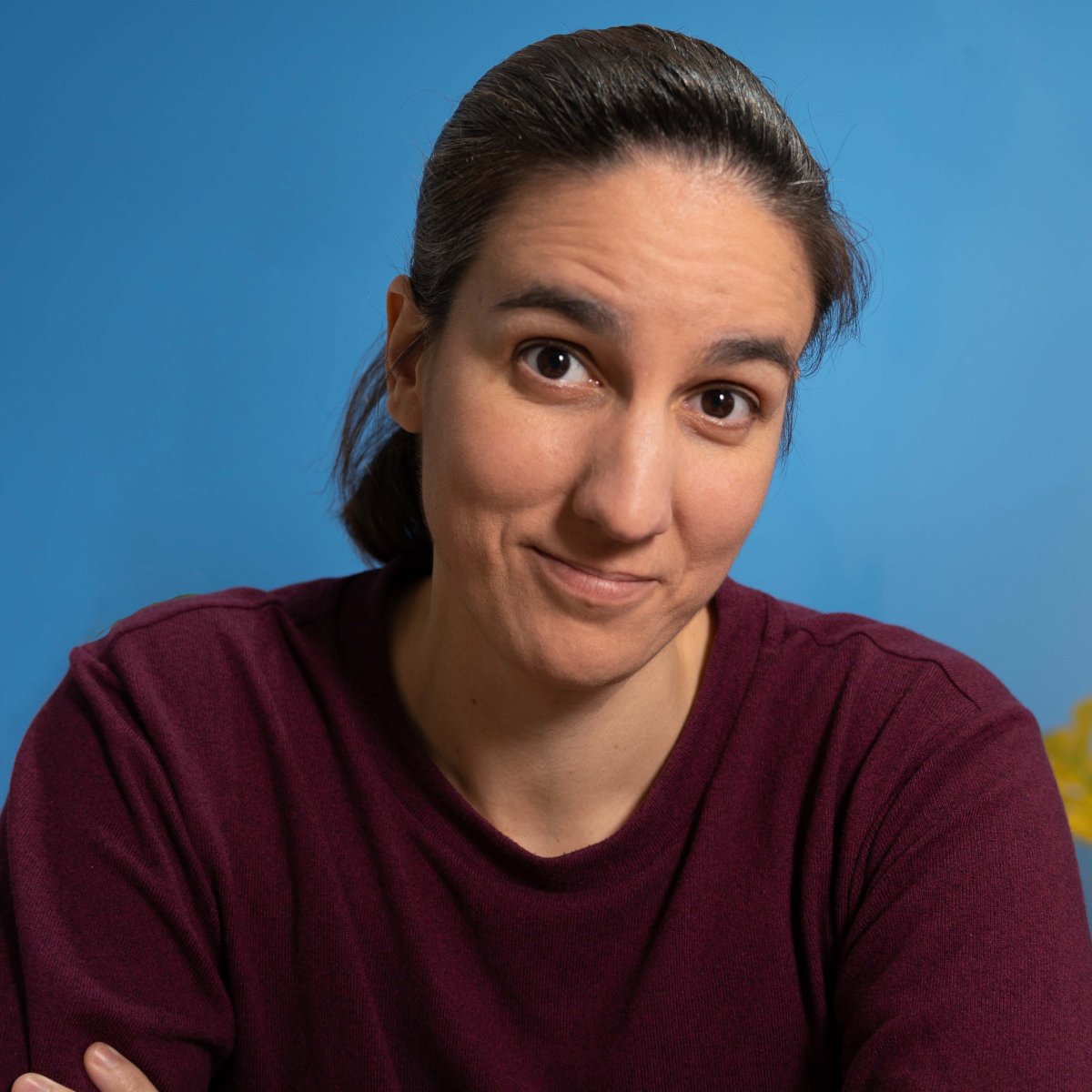 Viviane Lalande, PhD, is a science communicator, trainer, columnist, and creator of Scilabus. Viviane holds an engineering degree in mechanical engineering from the Université de Technologie de Belfort Montbéliard in France, a master's degree in research in biomedical engineering and a PhD in mechanical engineering specialized in biomechanics from Polytechnique Montréal in Canada. Since 2010, Viviane is passionate about scientific communication and especially about making seemingly uninteresting subjects exciting! Initially in the form of a blog, Viviane turned to the creation of scientific videos in 2013 and founded the channel "Scilabus" which gathers more than 490,000 subscribers (as of November 2022).
In conjunction with her video-making activity, in September 2018, Viviane published a book aimed at an adult and curious public entitled "le monde a des racines carrées" (the world has square roots) published by Editions de l'Homme and which was a favorite of Renaud Bray. She was also a columnist on Radio Canada for the program "Moteur de recherche" from 2018 to 2021, a scientist on the TV set of Génial (TéléQuébec) for 8 years.
In 2021, she was the winner of the Jean Perrin prize for scientific popularization awarded by the French Society of Physics, as well as the UTBM excellence prize in 2022.
In addition to her science communication creation activities, Viviane also trains those who wish to become better communicators through trainings, private consultations, a course at Polytechnique Montreal (CAP7130) or through the YouTube channel SciPlus which gathers many tips related to the creation of science videos for the Internet.
Day of the workshop: March 28, 2023
Duration: 2h
Registration details have been sent to applicants registered for this challenge. If you have not received the details, please contact the contact person at your participating institution or the competition coordinator, Sara Marullo.