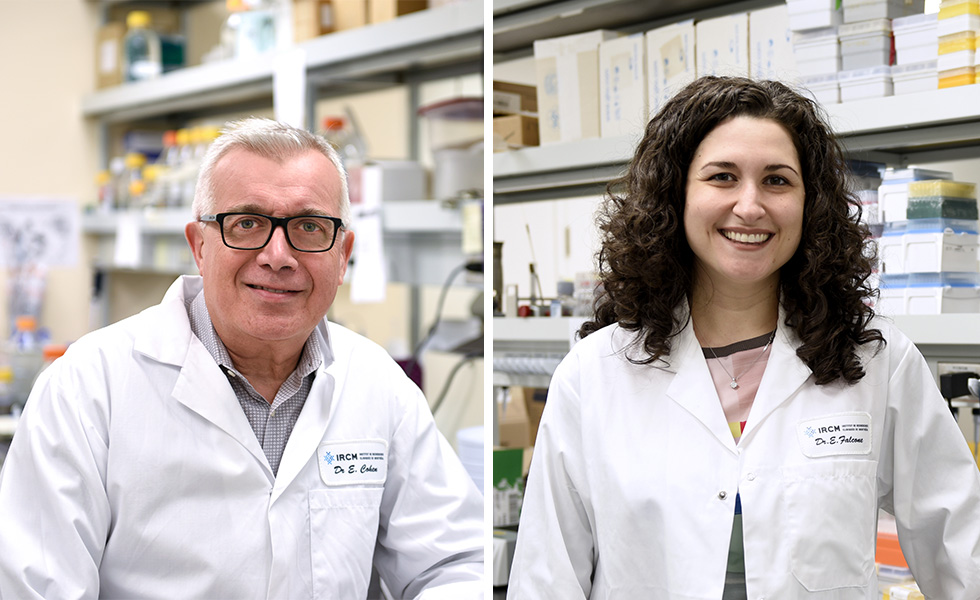 The Canada Foundation for Innovation (CFI) recently announced the recipients of its Infrastructure Operating Fund. Two IRCM researchers have been selected to receive financial support totaling over $320,000.
Éric Cohen, Director of the Human Retrovirology Research Unit at the IRCM, will be receiving $169,747 for his project which will examine Human Immunodeficiency Virus (HIV)-host Interactions: From Mechanisms of Viral Persistence to Infection Control.
Dr. Emilia Liana Falcone, Director of the IRCM's Microbiome and Mucosal Defence Research Unit, will obtain funding of $152,064 for her project which aims to study the Impact of NADPH Oxidase 2 (NOX2) Defects on the Microbiota and Intestinal Barrier Function.
The funding, made through the CFI's John R. Evans Leaders Fund (JELF) helps universities attract and retain top research talent from around the world by providing researchers with the highly specialized infrastructure they need to be leaders in their field.
The Government of Canada through the Canada Foundation for Innovation is giving more than $96 million in funding to support 377 new research infrastructure projects at 55 institutions from coast to coast. This total includes more than $22 million under the CFI's Infrastructure Operating Fund to assist institutions with the incremental operating and maintenance costs associated with the new infrastructure.