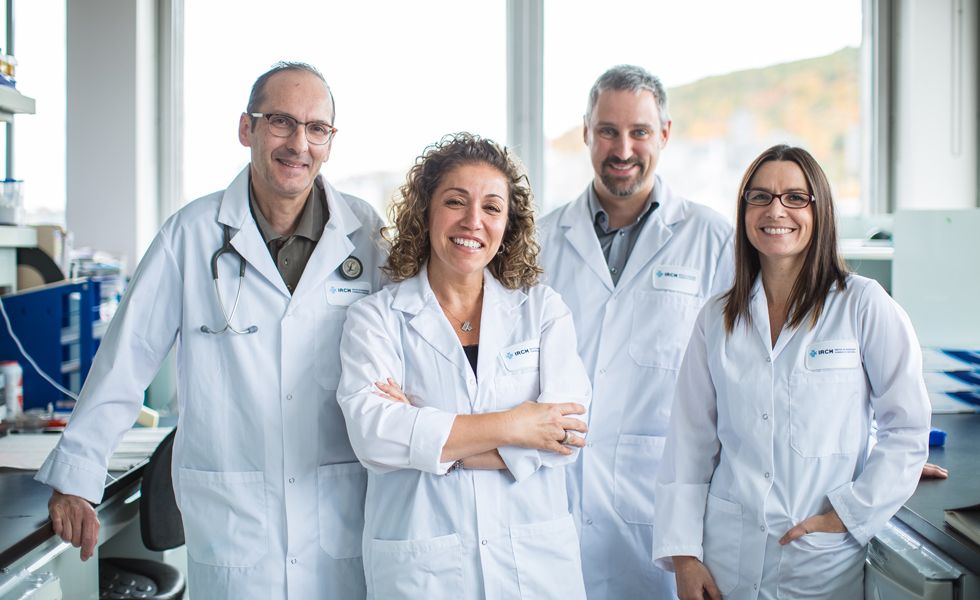 463 million, almost 1/2 billion. This is the number of people in the world living with one of the various forms of diabetes. Among them, we count relatives for whom this potentially disabling disease can now be controlled by modern medicine. Yet, not so long ago in human history, diabetes was a terrible killer. It is to the discovery of insulin that we owe the most significant medical advance that is nowadays allowing thousands of people to lead relatively normal lives.
Discovered in 1921 by a group of researchers, including many Canadians (Banting, Best, Macleod and Collip), insulin was used for the first time a few months later. This major breakthrough, which was the object of a Nobel Prize in medicine in 1923, marked the beginning of a new era in the medical management of diabetes, transforming the previously fatal type 1 into a chronic disease. Since then, numerous advances have made it possible to develop several other therapeutic options.
What a great success story for medical research! Although its progress is often perceived as too slow moving to our liking, it remains the foundation of modern medicine, guaranteeing the continuous improvement of our quality of life and the preservation of human health. A century later, this spectacular breakthrough saves millions of lives every day.
Even the discoverers of insulin could not have predicted its monumental impact on mankind, with certainty. But they hoped and they persevered… for tomorrow.
High impact research is like running a relay race. A race, because every day equals saved lives. A relay one, because it is a long-term process requiring each researcher to take on a daily responsibility of doing their part with rigour and perseverance, in order to find solutions and hand over the knowledge they thus acquire to the next generation ... giving them a head start. Research also means firmly believing that the next generation will continue the race and nourish hope...
Beyond fundamental and clinical researchers, this endeavour also entails the commitment of a village made up of patient partners, students representing the next generation of scientists, professionals often working in the shadows, but also donors, philanthropists and granting agencies to fund it all.
Hence, the long-term effort of research finds its driving force in the commitment of many and in the promise of tomorrow. As we are handed the baton of knowledge by the previous generations, we have a collective duty to hold on to it and carry it further and father. The finish line of this transgenerational relay is crossed when we succeed in preventing a disease and destroying its crippling or killing power. When it comes to research, everyone has a vital role to play; it is also the case with diabetes.
Today, as we celebrate the first century of this heritage and the quality of life it offers to our loved ones, we must also remember that this race is still far from won. Though modern medicine better manages diabetes thanks to science, the number of people affected is increasing worldwide. This is not to mention the disparities in access to treatment between countries and socioeconomic groups. Therefore, in the footsteps of our predecessors, we must persevere in the search for solutions. The good news is that many around the world and here in Quebec have taken over the race with determination, rigour and excellence.
At the IRCM, fundamental and clinical research teams are dedicating their lives to fighting diabetes. Independent and passionate scientists such as Jennifer Estall, May Faraj, Mathieu Ferron and Rémi Rabasa-Lhoret are studying multiple aspects of the disease in order to unveil innovative prevention and treatment avenues. Whether it is by examining the role of hormones such as osteocalcin, by studying the nutritional factors involved, by offering cutting-edge technologies like the artificial pancreas, or by revealing unknown factors at the origin of the disease, our researchers are contributing to the knowledge that will move current treatments forward.
On November 14, 2021, let's celebrate the 100th anniversary of insulin discovery with hope that in 2121, future generations will also celebrate our contribution. Who knows? We may well be the generation that crosses the finish line...
Support research conducted at the IRCM and help advance medical knowledge on diabetes!
Le Devoir, November 13, 2021 edition. (translated)