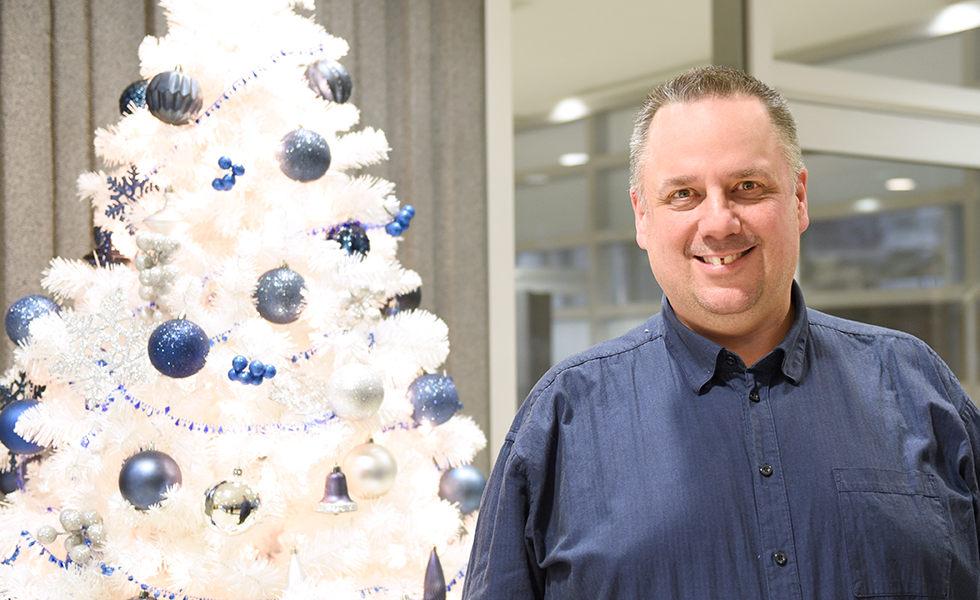 Hello to all of you!
I am pleased to address you at the beginning of the holiday season, to wish you all the best for the season, and all the happiness in the world with family and friends, or, if you are far from your loved ones, with us, your IRCM community.
This year, for the first time, it is as President and Scientific Director confirmed in my functions that I express these wishes. But this is not the first year that offers me the opportunity to tell you how happy and proud I am to be part of an institute of the caliber of the IRCM, made so strong and relevant by the sum of all your talents and expertise, each and every one of you, in your respective roles, be it in the labs, in the Clinic, in the offices, and in support of all teams.
In fact, I believe that we will emerge from 2022 with the clear feeling that we have given our all to take our institute further and higher, always with the collective good at heart. With great successes to show for it.
Our relevance in research and in the Clinic has spoken loud and clear this year, whether it be through the multiple works and advances of our teams, or through the cutting-edge care provided tirelessly in the Clinic, sometimes under less than serene conditions (I am thinking of the renovation work that has turned our habits upside down). Several scientific publications emanating from our Clinic have made the headlines and give hope to the sick. Prestigious awards and grants have recognized the commitment of individuals and groups. Excellence at the IRCM is ageless, as we have seen both veterans of research and bright young minds shine at many levels. Our next generation of scientists is also making its mark within our walls but also in the academic community and beyond. Our expertise in several fields, including the very promising field of RNA, has shone.
We were able to get the FRQS to support a large-scale provincial version of our Science POP science outreach and communication contest, which promises to be a galvanizing vector of interest for budding scientists, and the public who will have access to the finals.
Our appeal is real, and allows us to broaden the pool of emerging and established talent that joins us. The imminent arrival of Dr. Yasaman Aghazadeh, a pancreatic beta cell specialist, who will work closely with both basic research and the Clinic to understand and treat type 1 diabetes is an example of this recruiting success that we have cultivated this year, and will intensify in 2023.
A certain serenity also allows us to close 2022 strong in our success in securing the hoped-for and essential funding for the IRCM not only from the Ministère de l'Économie, de l'Innovation et de l'Énergie, but also from the Ministère de la Santé et des Services sociaux. Let us also note the great success of our Annual Dinner conducted by the IRCM Foundation, which raised a record $700K. These funds will allow us to continue to think big and innovate, for example by launching initiatives such as the IRCM Disease Modeling Platform dedicated to the development of animal models, among others.
It would be impossible to list all of our successes this year here. However, I would like to conclude by saying how much I enjoy feeling all your energies vibrating, even stronger after these years of COVID, and I humbly want to thank you for your support and professionalism in all things.
Happy holidays to all of you!
Dr. Jean-François Côté