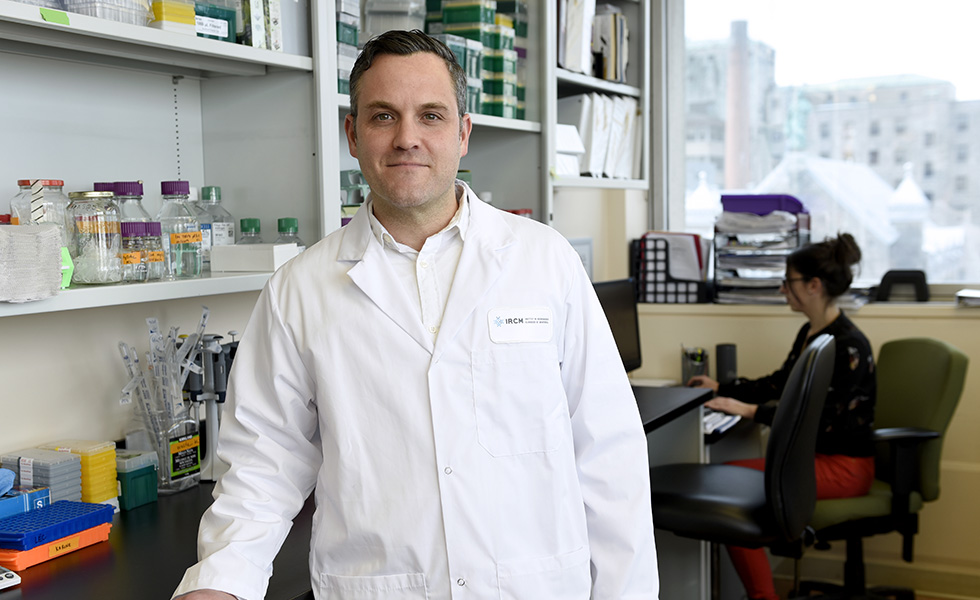 Genome Canada, Génome Québec and Amorchem recently announced a $3.2 million grant for a project led by Éric Lécuyer, a researcher at the Montreal Clinical Research Institute (IRCM), in collaboration with Mathieu Blanchette and Jérôme Waldispühl, both researchers at McGill University.
The funding will support a research project, entitled The RNA Zipcode Discovery Pipeline: Emerging tools for therapeutic targeting at subcellular resolution, and was awarded through Genome Canada's Disruptive Innovation in Genomics Competition, which aims to promote the development of next-generation technological innovations in genomics.
"I would like to thank our partners for their invaluable support,' said Dr. Lécuyer, who is the Director of the RNA Biology Research Unit at the IRCM. "Through our work, we hope to accelerate the development of new tools for therapeutic targeting at the intracellular level, which could help increase the precision and efficiency of drug treatments for a variety of diseases."
Dr. Lécuyer and his collaborators would like to set up a "cellular postal service" that would allow drugs to be targeted to specific compartments inside cells. This type of technology could benefit patients with diseases for which there is no treatment, such as myotonic dystrophy type 1 (DM1), a type of muscular dystrophy that is most prevalent in Québec.
More information: