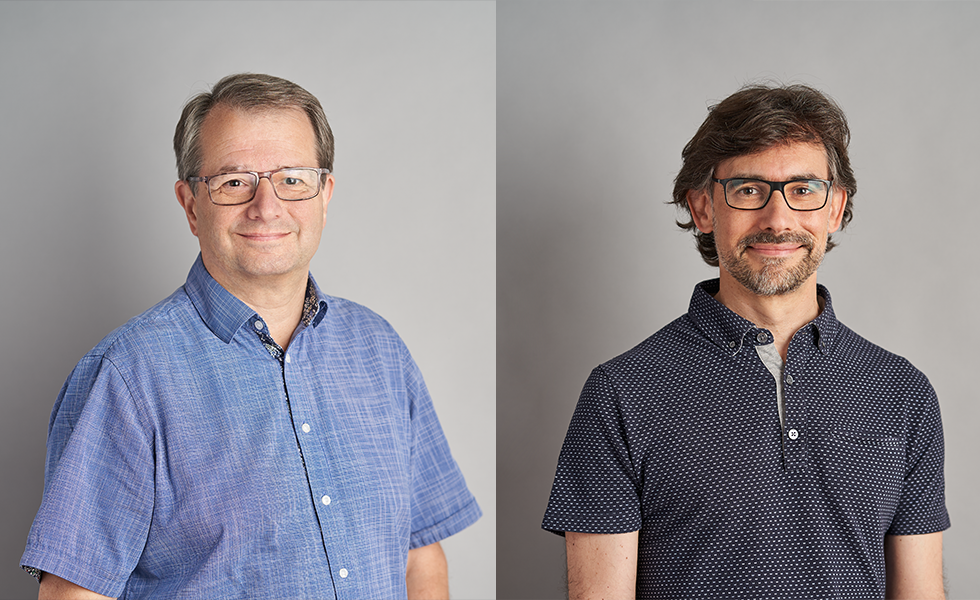 The IRCM congratulates researchers Tarik Möröy and Javier Marcelo Di Noia and their teams, who have received a grant to support the equipment costs of their research in the fields of immunology and leukemia and lymphoma (Antibody Responses and B Cell Lymphoma Derived from Germinal Centers) through the Canada Foundation for Innovation (CFI).
François-Philippe Champagne, Minister of Innovation, Science and Industry, announced a total of nearly $45 million in funding from the Government of Canada through the CFI to support the costs associated with operating laboratories and equipment needed to carry out world-class research and technology development projects. In total, this announcement will support 150 projects at 43 institutions across the country.
Congratulations to the researchers and their teams!
Dr. Tarik Möröy
Dr. Tarik Möröy, FCAHS, is the Director of the Hematopoiesis and Cancer Research Unit at the IRCM. He is also a full research professor at the IRCM, a full research professor at the Université de Montréal and holds an associate professor appointment at McGill University. From 2007 to 2021, Dr. Möröy also held the Canada Research Chair (Tier 1) in Hematopoiesis and Immune Cell Differentiation and was President and Scientific Director of the IRCM from March 2006 to February 2019.
Dr. Javier Marcelo Di Noia
Dr. Di Noia directs the B Cell Biology Research Unit at the IRCM. He graduated in Biology from the University of Buenos Aires, Argentina. In 2001, he joined the MRC Laboratory of Molecular Biology in Cambridge, UK. Dr. Di Noia established his laboratory at IRCM in 2006. He held a Canada Research Chair in Genetic Diversity until 2018 and is currently a FRQ-S Merit Scholar. He is also the Associate Vice President for Student Affairs at IRCM.