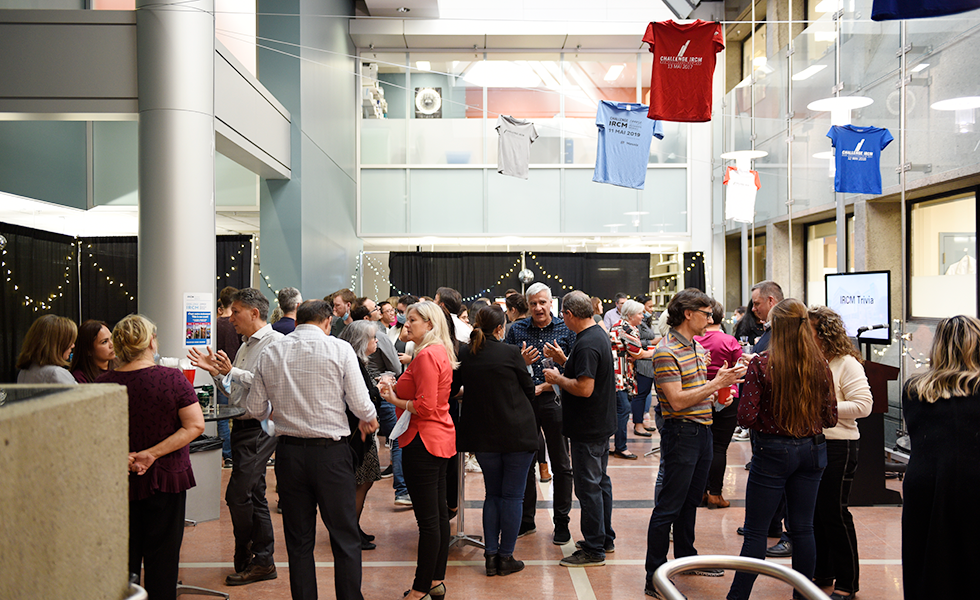 A very palpable joy hovered over the Jean-Davignon Atrium during this festive gathering, on September 29, 2022. Students, researchers, staff members, managers and members of the IRCM Foundation took the time to catch up on our Institute and the major projects of the new academic year, as well as enjoying the friendly talks that forge strong links between colleagues and collaborators.
Dr. Côté gave a short word of welcome, while the Foundation encouraged everyone to get involved in the IRCM Challenge, and the ASSO treated the participants to a fun quiz. A special congratulations to Sébastien Sabbagh for ensuring the musical ambiance, and especially to Paul-Émile Armando for the masterfully managed logistics.
For those who couldn't make it to the party, rest assured it won't be the last.
''There is no winter without snow, no spring without sun, and no joy without sharing''. (saying)