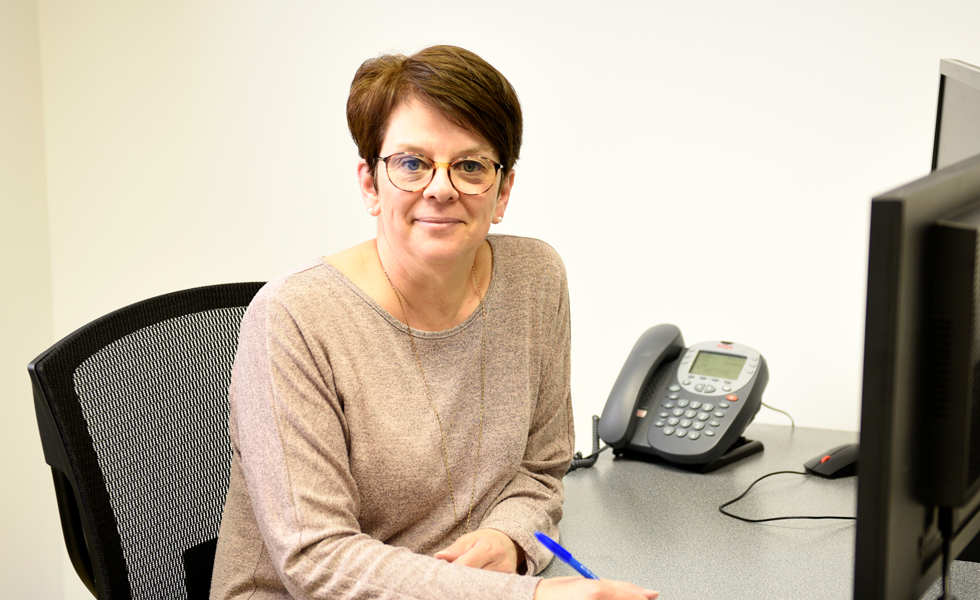 From April 24 to 30, we are celebrating Administrative Staff Week. Their contribution to the smooth running of the IRCM is immeasurable. We asked a few of our managers to tell us about the fundamental role of their administrative support colleagues, and to pay them a well-deserved tribute.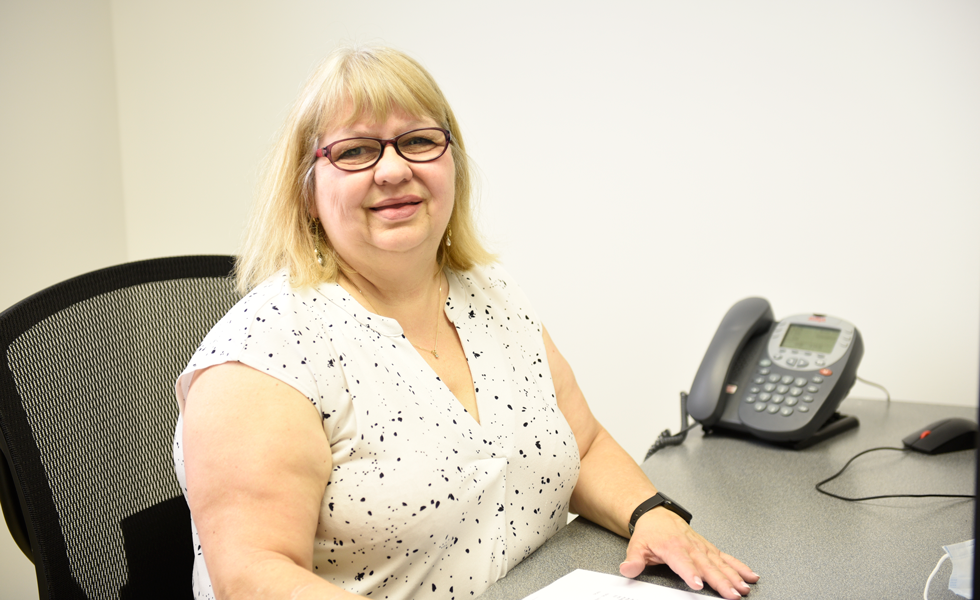 Manon Néron, Technician, Accounts Payable
I would like to acknowledge the exceptional work of Manon Néron (finance). Her precious collaboration greatly facilitates the follow-up of the invoicing process. Manon is always available to help us with a big smile on her lips. Her kindness in invaluable in my eyes. She is a treasure for our organization. For these reasons, I would like to say a big thank you to her during the Administrative Staff Week.
- Wilfredo Banegas, Director, Technical Services and Capital Assets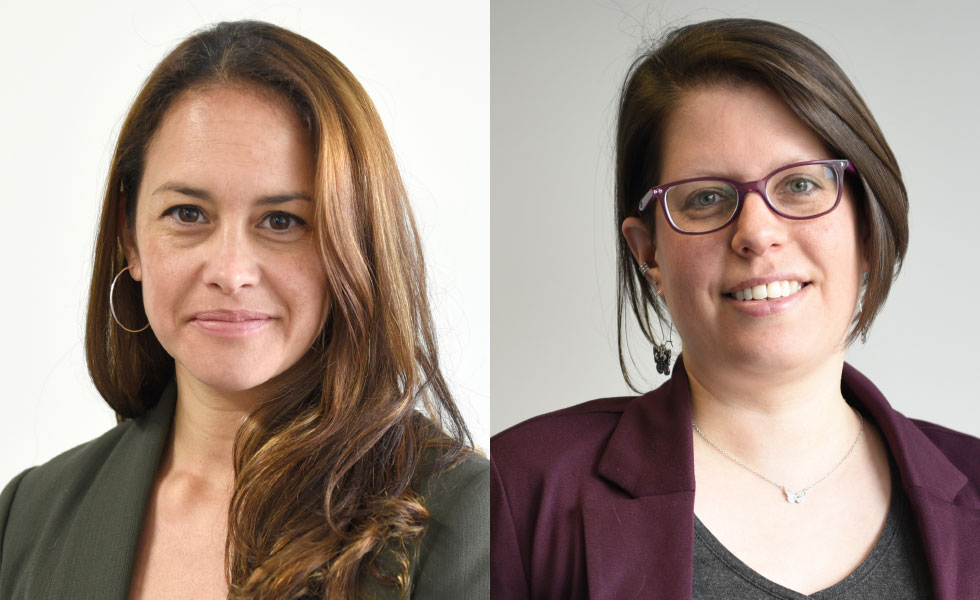 Myrna Khuon, Academic Affairs' Advisor and Program Coordinator, Cellular and Molecular Medicine (MCM)
Myrna's dedication towards the IRCM students and postdocs is unparalleled. Her kindness and desire to see them succeed represent a major benefit for any individual who chooses the IRCM as a training environment. This is very stimulating for our team!
Christine Matte, Academic Affairs' Coordinator
Christine's dynamism and energy are contagious. For the various teams at IRCM, her friendliness makes her easy to collaborate with on multiple projects. Her creativity, versatility and high standards make her an asset for our team!
- Sébastien Sabbagh, Academic Affairs' Director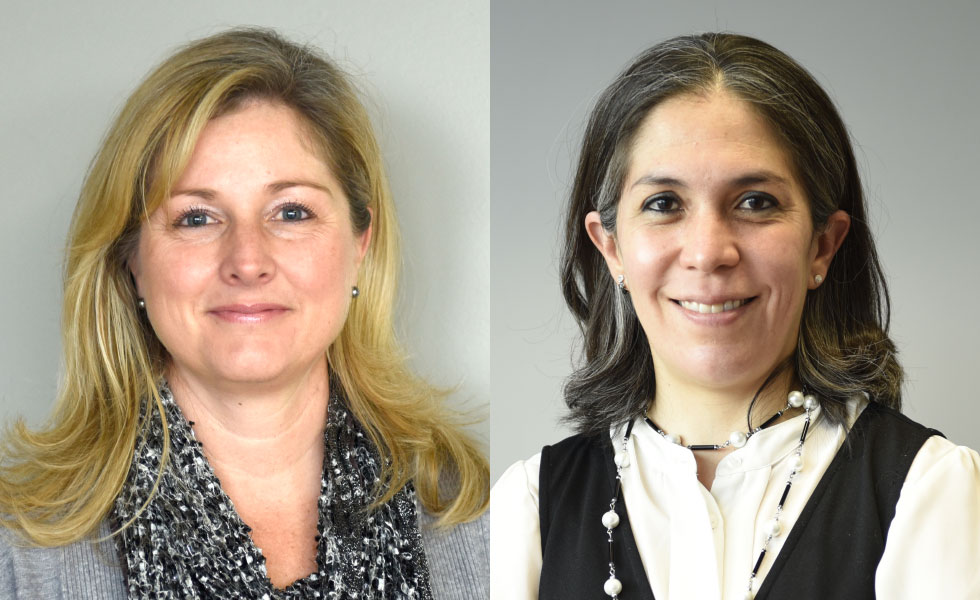 Carole Vincent, Executive Assistant
I would like to take this opportunity to express my most sincere "thank you" to Carole Vincent for her dedication to assist me in my daily tasks. Her strong organizational skills, her great rigour, her absolute discretion and her exceptional mastery of the French language, to name but a few, make her a most valuable assistant, all in an atmosphere of good humour and productivity. This level of dedication makes Carole a valuable asset to the IRCM.
Mariana Correro, Administrative Assistant
Equipped with a strong professional experience in the Mexican communications field, no challenge seems to scare Mariana Correro. Her management of the priorities for several researchers is simply remarkable. Whether it's helping me prepare a funding proposal, organizing a national conference, facilitating communication with our collaborators, or welcoming our students with open arms (literally), Mariana seems to have only one mission: to support us in doing the best research possible. She also does the best guacamole in the world! Thank you for everything, Mariana; you are so valuable to the whole lab team!
- Jean-François Côté, Scientific Director and Interim President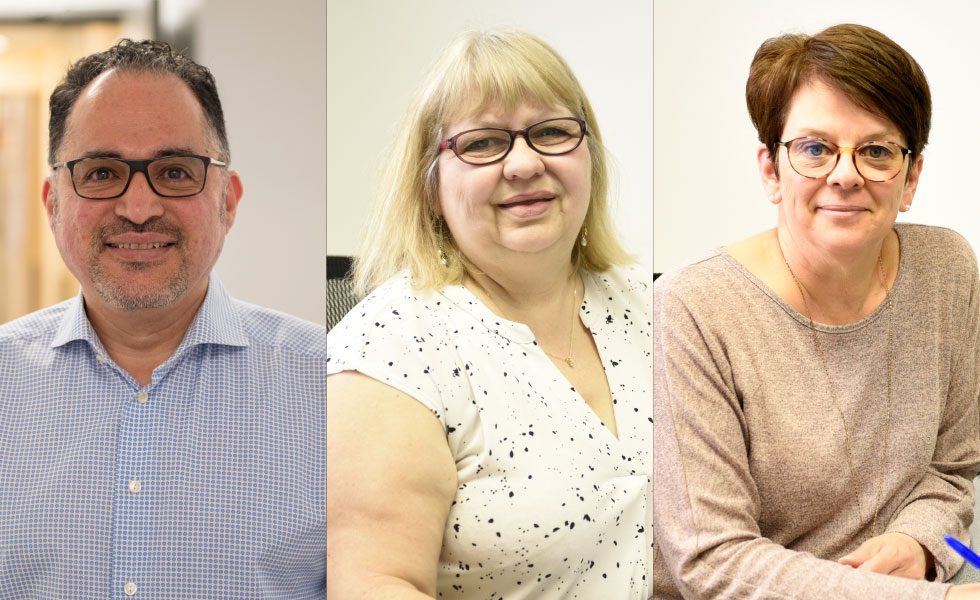 Victor Sanchez, Purchasing and Receiving Coordinator
Since his arrival in the department, Victor has transformed our unit by making the purchasing process more efficient and by helping us to reduce the cost of goods.
Manon Néron, Accounts Payable Technician
Manon is a person who never says NO, she has an extraordinary team spirit and an excellent sense of service for researchers and her colleagues.
Martine Maheu, Accounts Payable Technician
Martine is our James Bond. If information is missing, she is the go-to person. She is always available to help and support her colleagues.
- Michel Fima, Associate Director, Finance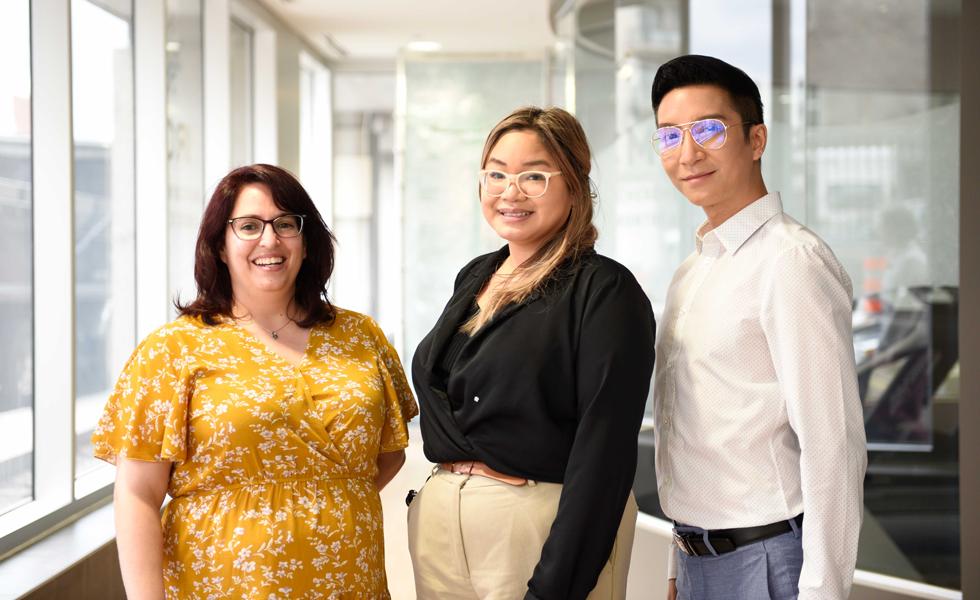 Julie Ianniruberto, Secretary-Receptionist at the IRCM Clinic
A real gem, Julie is highly appreciated by all. She is the heart of the clinic. Everyone can count on her dedication and desire to do things right.
Sonia Saravong, Secretary-Receptionist at the IRCM Clinic
Discreet and efficient, Sonia is greatly appreciated by both patients and her co-workers.
Khiem Nguyen, Administrative Technician at the IRCM Clinic
Khiem accomplishes his work with precision and rigour. He knows how to raise the right questions. Discreet, autonomous and efficient, he is appreciated by patients and colleagues.
Sylvain Labbé, Intermediate Clerk at the IRCM Clinic
Sylvain's discretion is matched only by his formidable efficiency. He knows how to complete difficult tasks in the most rigorous and meticulous manner. We can always count on him.
Josée Therrien, Administrative Assistant at the IRCM Clinic
Josée is a woman of character! Reliable, attentive, people oriented and always smiling. Everyone deeply appreciates her.
- Rémi Rabasa-Lhoret, Vice-President, Clinic and Clinical Research, and Director of the IRCM Diabetes Clinic

Émélie Aucoin, Mélissa Gomes and Suganthini Wijayaratnam, Human Resources
To my precious administrative collaborators: Émélie, Mélissa and Suganthini. A big thank you for your availability on and off duty. You are greatly dedicated to the good management of human resources as well as to the people who work at the Institute. You are sensitive to human distress and are always available to help those with personal or professional problems. Your humanism is important in your work and is greatly appreciated. I enjoy working with you and I trust you because you know how to inform me of sensitive issues and your suggestions and recommendations are always useful and thoughtful. Bravo and congratulations to you three.
- Louis-Gilles Durand, Acting Director of Human Resources