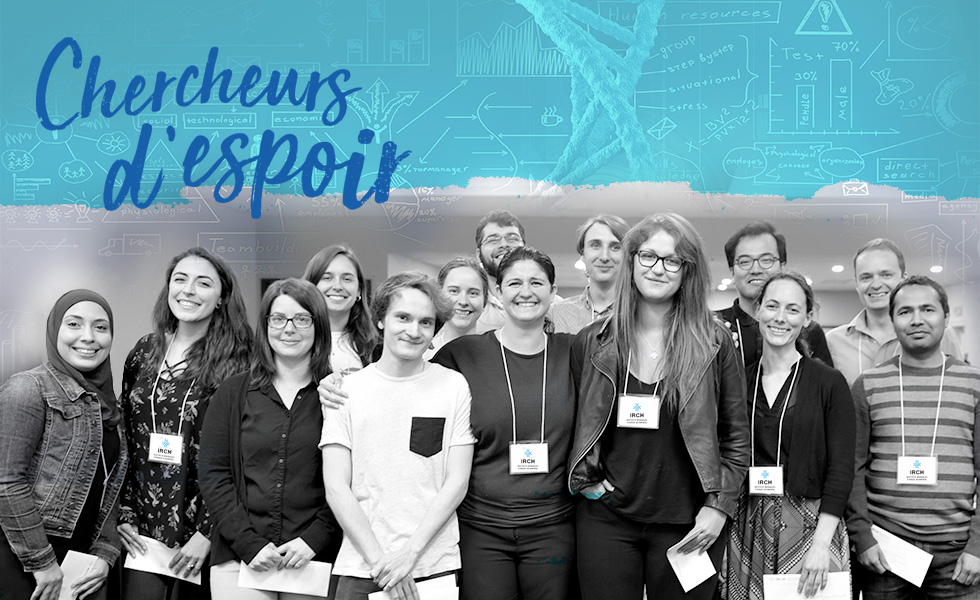 The COVID-19 pandemic is deeply disrupting our lives, including the ones of IRCM students and postdoctoral fellows. An Emergency Fund has been set up to support all those who are currently finding themselves in a precarious situation.
Students are at the heart of the IRCM's mission, which aims, among other things, to train leading scientists. The IRCM welcomes more than 250 master's and doctoral students, as well as and postdoctoral fellows. "These young people are our future researchers of hope who will contribute to tomorrow's advances in health research," explains Max Fehlmann, President and Scientific Director of the IRCM. "It is essential to support them to help them through these difficult times without compromising their university career."
Several students are currently facing financial difficulties due in particular to the closing of University residences or the loss of their spouses' jobs. The Emergency Fund will be used to support these students in need by providing them with relief and essential assistance to help them stay on track with their academic career.
"Many of our students are currently in financial distress and we want to show our support. I am thinking, among others, of our many students who have young children and who are single parents or whose spouses have lost their jobs, "said André Couillard, President of the IRCM Foundation.
To make a donation to the Emergency Fund: https://www.imakeanonlinedonation.org/fondationircm/FURGENCE/
A tax receipt for the full value of the donation will be issued. Whatever the amount, your donation will mark your support for which the students will be very grateful.
Thank you for your generosity.