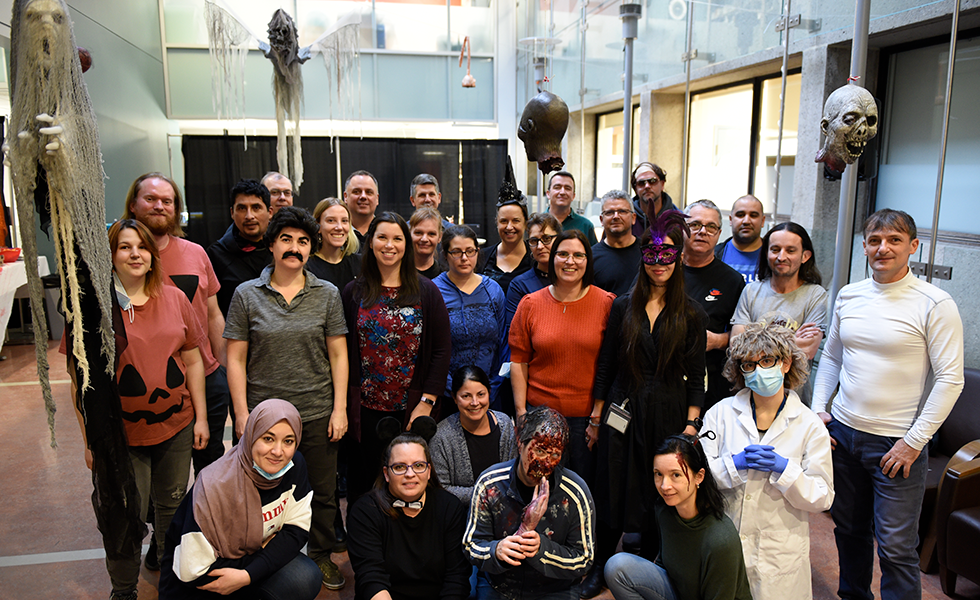 On Friday, October 28, the staff and management of the Animal Care Service met for a festive gathering at the Jean-Davignon Atrium, all in the colors of Halloween.
Dr. Jean-François Côté and Dr. Michel Cayouette were on hand to serve the pizza.
For these members of the IRCM who work so hard on a daily basis, having a few lighter hours to dress up, have a drink in good company or simply exchange news with each other was a palpable pleasure. And so well deserved!