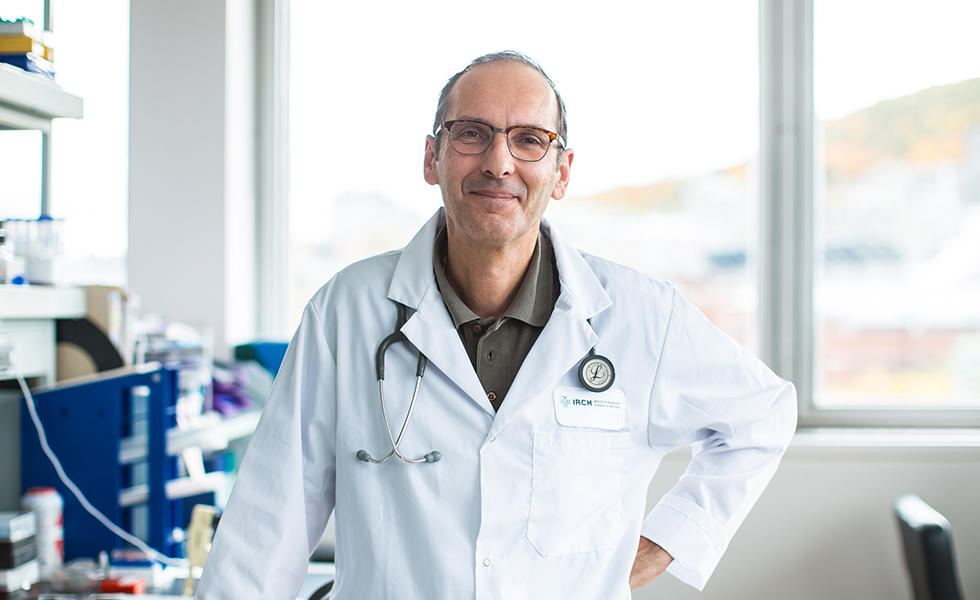 Max Fehlmann, President and Scientific Director of the Montreal Clinical Research Institute (IRCM) is pleased to announce the appointment of Dr. Rémi Rabasa-Lhoret as Vice President, Clinic and Clinical Research at the IRCM. In addition to directing the IRCM's clinic and clinical research, Dr. Rabasa-Lhoret will be responsible for the deployment of strategic initiatives and fostering links between basic research and clinical researchers within the Institute and its partner institutions, namely the Université de Montréal and the Centre hospitalier de l'Université de Montréal (CHUM).

Dr. Rabasa-Lhoret succeeds to Dr. Yves Berthiaume who held the role from 2012 to 2019, a position which was then occupied in the interim by the Associate Vice President of the clinic, Dr. Sophie Bernard.

Dr. Rémi Rabasa-Lhoret, physician, clinical researcher and specialist in diabetes, joined the IRCM in 2008 as Director of the Metabolic Diseases research unit and Director of the research platform on obesity, metabolism and diabetes. He holds two excellence chairs in clinical research at the IRCM, the J.A. DeSève Chair and the Lamarre-Gosselin Chair.
Dr. Rabasa-Lhoret is also a Full Professor in the Department of Nutrition at the Faculty of Medicine at Université de Montréal. He is a Physician in the Department of Medicine at the CHUM in the Endocrinology division.

His full biography can be found on the Institute's website.

'