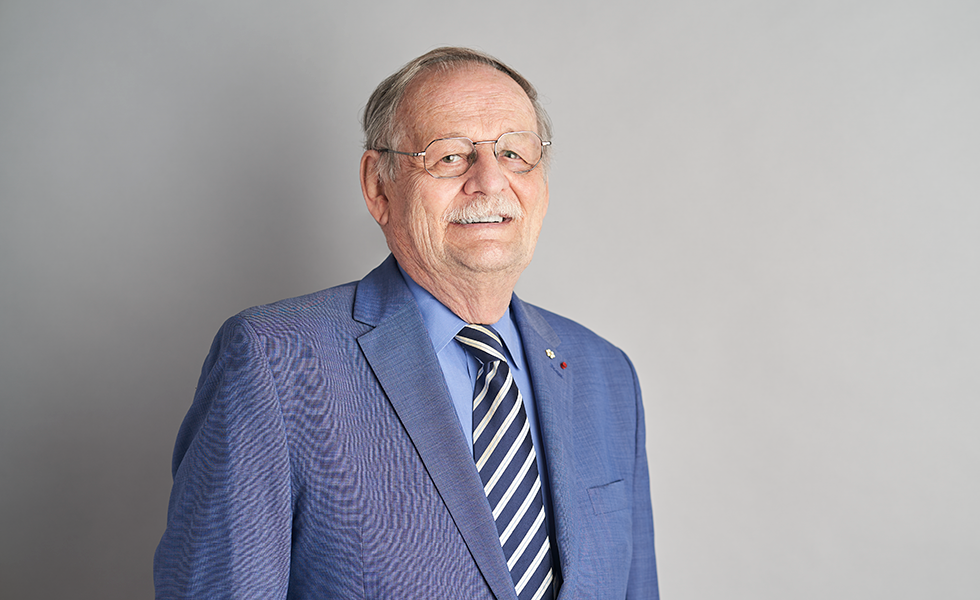 A distinguished career in the service of science and patients
The Montreal Clinical Research Institute (IRCM) is pleased to congratulate one of its scientific pillars and one of Quebec's great researchers, Dr. Michel Chrétien, who is also a professor emeritus at the Université de Montréal, on receiving the 2022 Armand-Frappier Award.
Dr. Chrétien is one of the great scientists who have marked the existence of the IRCM. Since his early years in science, he has worked to develop healing research at the IRCM, but also throughout Quebec, Canada and beyond.
''A true ambassador of science and a living memory of the tradition of excellence in research at the IRCM, Dr. Chrétien has also been responsible for several major discoveries, in addition to being a mentor for generations of scientists," said Dr. Jean-François Côté, President and Scientific Director of the IRCM. This is a just reward for the colossal amount of work accomplished by this man who remains active as a professor and researcher emeritus.
In fact, Dr. Chrétien's career is so extensive that it seems futile to try to reduce it to a few lines trapped in a press release. A true living memory of the IRCM, Dr. Chrétien has been a pillar of Montreal's medical research for decades. As early as 1967, this neuroendocrinologist formulated the theory of prohormones, according to which the body manufactures, from precursors, substances such as insulin and endorphin (which he discovered in 1976). He explored these compounds using a process called endoproteolysis, which revolutionized the study of several diseases: diabetes, obesity, cancer, Alzheimer's, viral infections, etc. His discoveries have earned him a constellation of awards, including the 2015 Wilder-Penfield Prize.
Author of no less than 615 articles, Dr. Michel Chrétien was the 7th most cited Canadian scientist in the world in the 1980s and is listed in the Larousse! A relentless builder, he worked tirelessly to defend academic freedom and promote science and innovation.
Back to his roots
In 1960, after completing his internship at the Université de Montréal, Dr. Chrétien studied clinical research with Jacques Genest at the Hôtel-Dieu de Montréal, endocrinology at Harvard, hormone chemistry at Berkeley and neuroscience at Cambridge. At the age of 31, he moved to the IRCM, where he created the first protein laboratory in Quebec. In 1984, he took over the direction of the IRCM, which he led to a growth and intensification of research activities. He paid special attention to the recruitment of women as laboratory directors.
For scientists like Michel Chrétien, the time of retirement never really comes, because their contribution to society does not suffer their absence. Far from hanging up his lab coat, Michel Chrétien continues his work. In 2012, he returned to the IRCM and continued his research on COVID-19, atherosclerosis, cancer, cholesterol andAlzheimer's disease. Most recently, he discovered a mutation in a gene that protects against cardiovascular and liver disease in four Quebec families. He is now a research professor emeritus at the IRCM and professor emeritus of Medicine at the University of Montreal. He continues to be a mentor and ambassador of Quebec and Canadian science on the international scene.