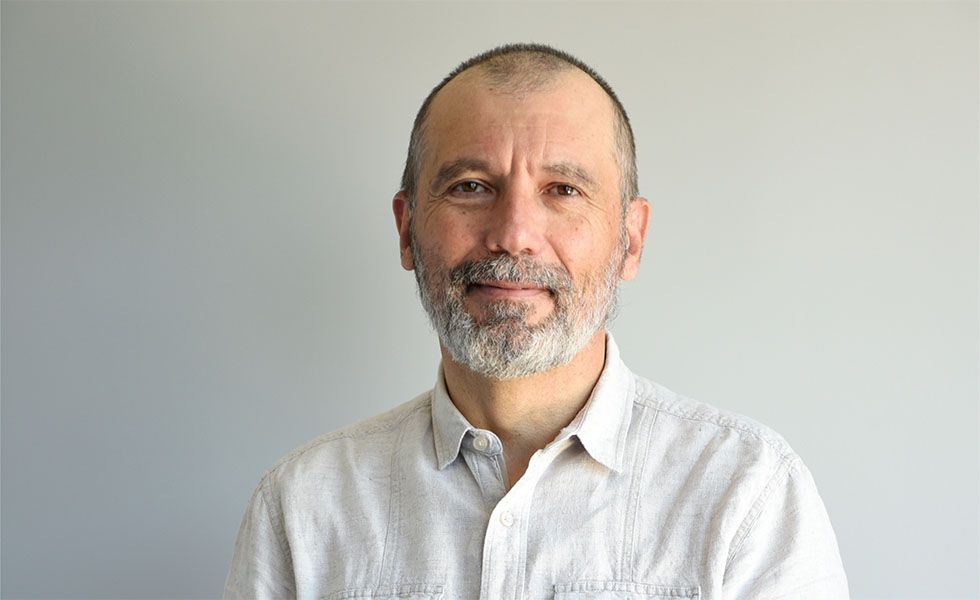 Paul-Émile Armando,
The benevolent Cerberus of our audiovisual services

NB: This series of encounters highlights the diversity of the members of the IRCM community, the variety of their expertise and the depth of their commitment to their respective roles.
The IRCM is a place of knowledge, hosting some of the world's greatest experts on the most varied scientific and clinical subjects, as well as actors from the business world and decision makers, among others. The meetings in person or virtual, the colloquia, the conferences, are numerous, occurring almost daily, and require a high level of professional supervision, because their quality and success play an important role in the influence of the Institute and in maintaining its excellent reputation.
One man, one man only, whom we will playfully call the Cerberus of our audiovisual services, watches over all the technical aspects of the events requiring filming, sound, broadcasting, videoconferencing, etc. with talent, omnipresence and immense benevolence: we have named Paul-Émile Armando.
As you all know, when you send a request to Paul-Émile, you know that within minutes you will receive an answer and a service offer, always with a smile. And working with Paul-Émile means being able to trust, with your eyes closed, that everything will be done to ensure that nothing goes wrong, that everything runs smoothly.
Paul-Émile has been at IRCM for six years and talks about his career in the media field, first in France, which led him naturally to the audiovisual sector.
''At the IRCM, we are visited by and we also have internally great researchers, Nobel Prize winners sometimes visit us. It is essential that everything be perfect, even if, for my taste, nothing is ever perfect.''
Working in science has opened up a new horizon for him, which makes his daily life an ever-renewed experience, far from routine. He also emphasizes how good he feels at the Institute.
''The atmosphere is warm at the Institute, even if it is quite big, it remains very family-like. It's really appreciable. There is a human touch that doesn't exist, or no longer exists, in some other environments. And that's what we have to maintain, that spirit.''
What Paul-Émile should add is that he himself actively participates in cultivating this spirit of conviviality and camaraderie in the work of our Institute.
Thank you Paul-Émile!