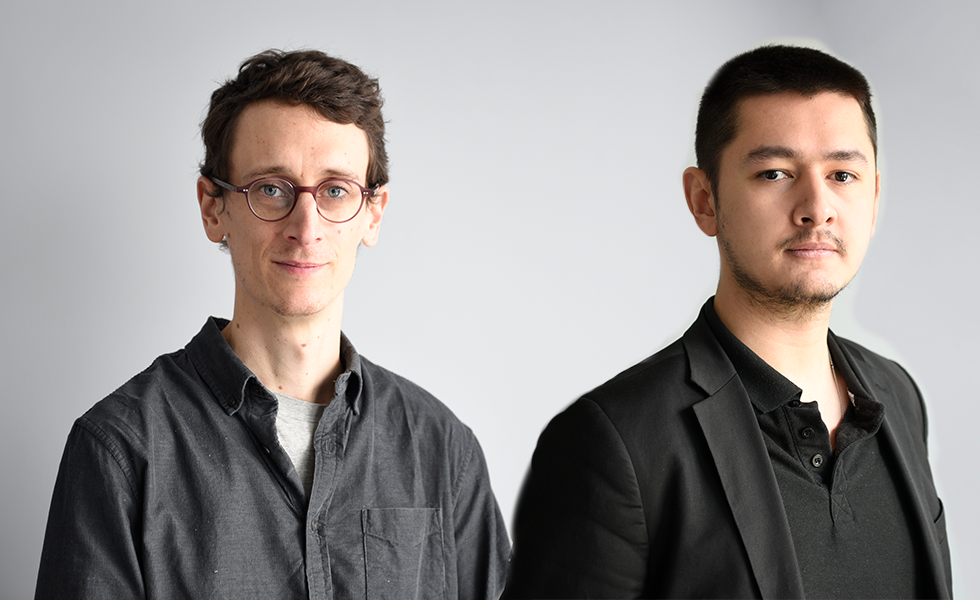 From left to right: Grégoire de Bisschop and Loïck Joumier.
The IRCM is proud to announce that Loïck Joumier (PhD candidate) and Grégoire de Bisschop (post-doc candidate), are the first two recipients of the Artificial Intelligence in Health Scholarship Competition at the IRCM, established thanks to the support of the IRCM Foundation, valuable donors, and the Ministry of Economy, Innovation and Energy (MEIE).
''I would like to congratulate these very first laureates, who are contributing to the growth of knowledge in a field that modern scientists have every interest in exploring, as it holds as many opportunities for progress as it does ethical pitfalls," said Jean-François Côté, President and Scientific Director of the IRCM, adding : ''Our Institute wants to be at the forefront of this exploration. I also want to thank our Foundation, the MEIE, and the generous donors who support young minds.''
Launched as part of the MEIE institutional grant, each $11,000 IRCM Foundation award is matched by a $10,000 MEIE research grant. Recipients submit projects that incorporate artificial intelligence components and approaches to their health research. The projects are evaluated by researchers with expertise in artificial intelligence. This competition is open to graduate students enrolled in a full-time research program in the fall 2022, winter and summer 2023 semesters, as well as to postdoctoral fellows at IRCM.