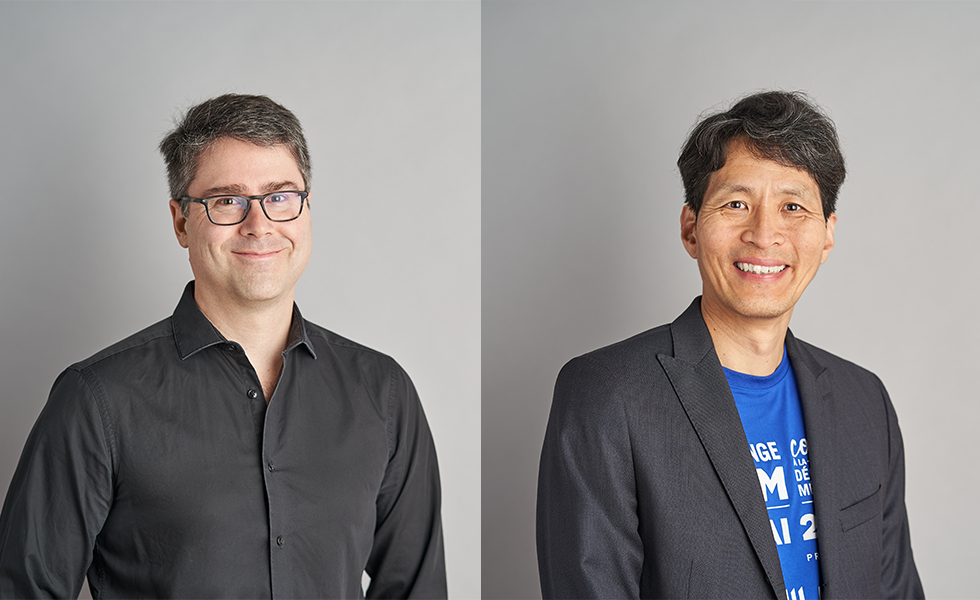 Congratulations to IRCM researchers Woong-Kyung Suh and Frederic Charron who both received a $120,000 research grant from the Cancer Research Society (CRS).
Selected following a rigorous peer reviewed process, as part of the traditional CRS annual grant competition, Drs. Suh and Charron's research projects stood out among some of the most promising cancer research projects in Canada.
Stopping Childhood Brain Cancer on Its Track
Dr. Charron's team will continue its work on medulloblastoma, the most aggressive brain cancer in children. Having recently brought to light, using an in vivo model, a molecule which hinders the development of the disease at its very beginning, the team proposes to take up the challenge of evaluating its effectiveness in a preclinical model of the development of the disease, close to that observed in humans. Called chemoprevention, preventing or stopping cancer from its infancy is unequivocally one of the winning options in the face of cancer. Dr. Charron's work will establish the effectiveness of this innovative and highly promising therapeutic avenue.
An Enzyme at the Source of Lymphoma
Dr. Woong-Kyung Suh's research team is exploring a potentially promising avenue for countering an aggressive T-cell lymphoma (AITL), a cancer that affects a subtype of immune cells, and for which conventional chemotherapy is not efficient. Dr. Suh's team recently established ways to distinguish the malignant cells from normal cells in the tumour. Having also demonstrated the role of the "EZH2" enzyme in this cancer, the team will look further into how it promotes the growth of tumour cells and which genes are involved. If successful, this innovative study will identify therapeutic targets that will bring hope to patients with AITL.