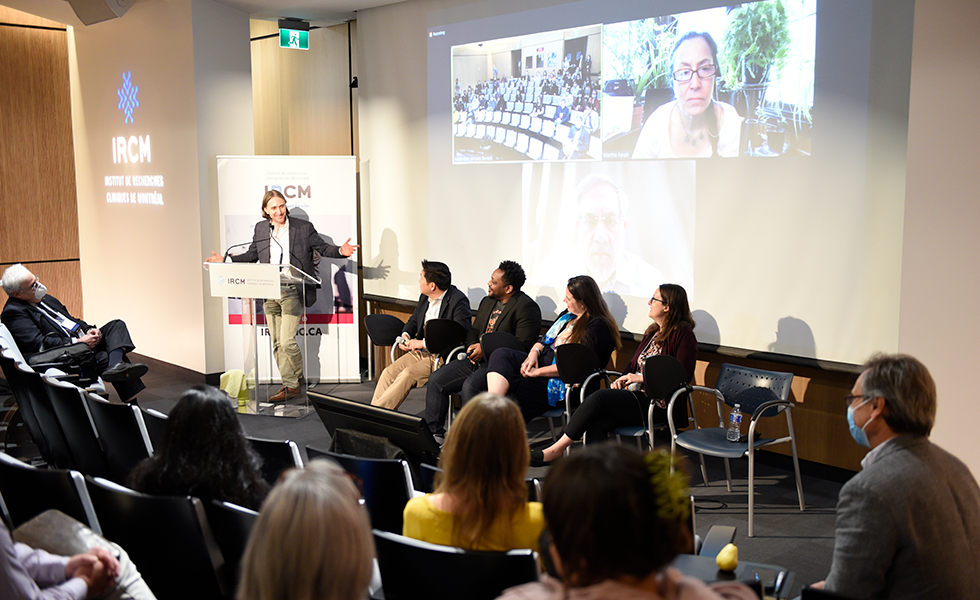 From November 2 to 4, the IRCM hosted the Annual Meeting of the International Society of Neuroethics, organized by the Pragmatic Health Ethics Research Unit. The approximately 300 participants (in person and online) came from all continents. This was the first meeting of this society outside the United States.
Held in a hybrid format, the enriching meeting revolved around the theme "Bringing Neuroethics to Life through Patient Care, Research and Policy." The main sessions addressed topics such as: prevention, diagnosis, emerging therapies, technology and research, as well as neuro-recovery and end of life.
For the occasion, Rémi Quirion, Quebec's Chief Scientist, highlighted the significant contributions of the IRCM to the development of this field and encouraged participants to continue their work.
Caroline Favron-Godbout, from IRCM, won the award for best poster. Congratulations!