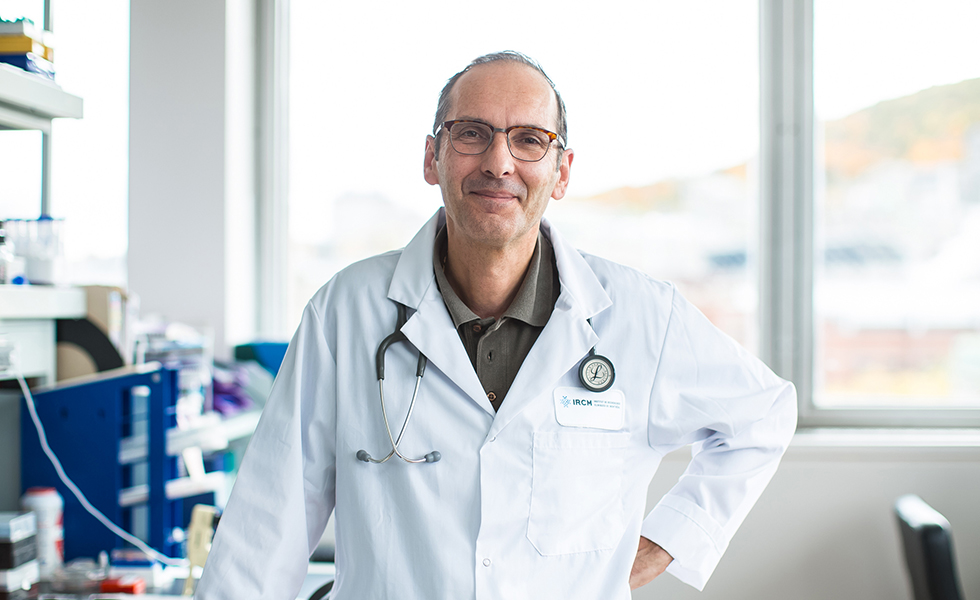 Congratulations to Dr. Rémi Rabasa-Lhoret, Director of the IRCM Metabolic Diseases Research Unit and Director of the IRCM Diabetes Clinic, who obtained a grant from the Francophone Foundation for Diabetes Research (FFRD). Thanks to this support, Dr. Rabasa-Lhoret, who is also an Associate Researcher at the Centre de recherche du Centre hospitalier de l'Université de Montréal (CR-CHUM), will be able to advance his clinical research project entitled 'Relationship between dysglycemia and clinical course in cystic fibrosis: a prospective study with continuous monitoring of blood glucose."

'This support is timely to allow us to deepen our knowledge about diabetes secondary to cystic fibrosis also known as cystic fibrosis. We are studying the links between blood sugar and two key factors for patients living with cystic fibrosis: the risk of weight loss and / or lung function. We hope that this work will allow us to improve patient care and also to simplify certain screening tests. This project also allows the creation of a Francophone research network with colleagues from Lyon and Strasbourg" said Dr. Rabasa-Lhoret.

It is following an international competition that he was selected, among the two recipients of FFRD research grants for 2020. Each will receive financial support of 300,000 euros for the pursuit of their research work.

About the FFRD
The FFRD is a foundation whose mission is to advance research on diabetes. Created by the Société Francophone du Diabète (SFD), the FFRD's mission is to promote and support research on diabetes and metabolic diseases, in particular through public or private collaborations. Committed to all stages of research on diabetes and metabolic diseases, the FFRD supports quality and international research programs. It finances ambitious and promising projects to lead to better care for diabetic patients.