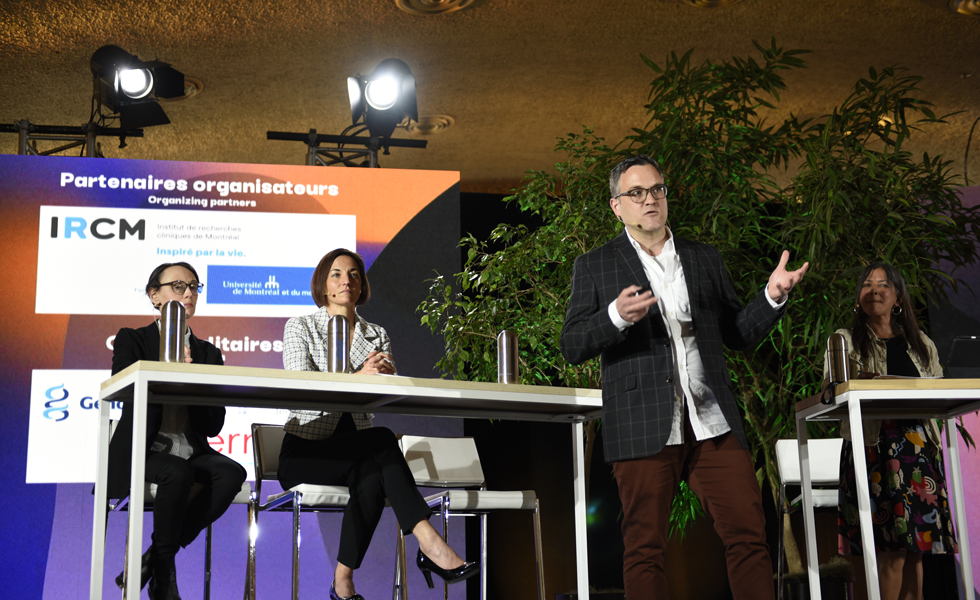 It is without exaggeration to report that the presence of IRCM's scientists and up-and-coming scientists stood out at Effervescence, the future of life sciences, which has just ended in Montreal. This flagship event in North America presented current and future themes in the life sciences during two immersive days.
In this context, the major conference Revolutionizing Health with the Potential of RNA presented by the IRCM brought together several experts embodying the different facets of the issues related to the development of this promising technology.
Thus, in front of a full house in the venerable Bonsecours Market, our panelists, led by the journalist of Années-lumière (Radio-Canada) Chantal Srivastava, presented a well formulated and illustrated state of the art. Dr. Éric Lécuyer and Dr. Sophie Bernard of the IRCM provided a clear picture of the scientific and clinical landscape, while Ms. Patricia Gauthier, President of Moderna Canada, and Ms. Nadia Dubé, Project Director at Investissement Québec International, addressed marketing and production issues. Ma'n Zawati, Executive Director of the Centre for Genomics and Policy in the Department of Human Genetics at McGill University, addressed the significant ethical issues raised by the emergence of this field.
The next generation of scientists
The faces of tomorrow's science also made a good showing at this event. Two of our students presented their project in the always complex exercise of popularizing science that is Raconte ta recherche en 180 secondes, in front of a large audience. Both were excellent, and Rebecca Cusseddu, from Dr. Jean-François Côté's laboratory, won the Gold Award of this friendly competition. Congratulations to both of them.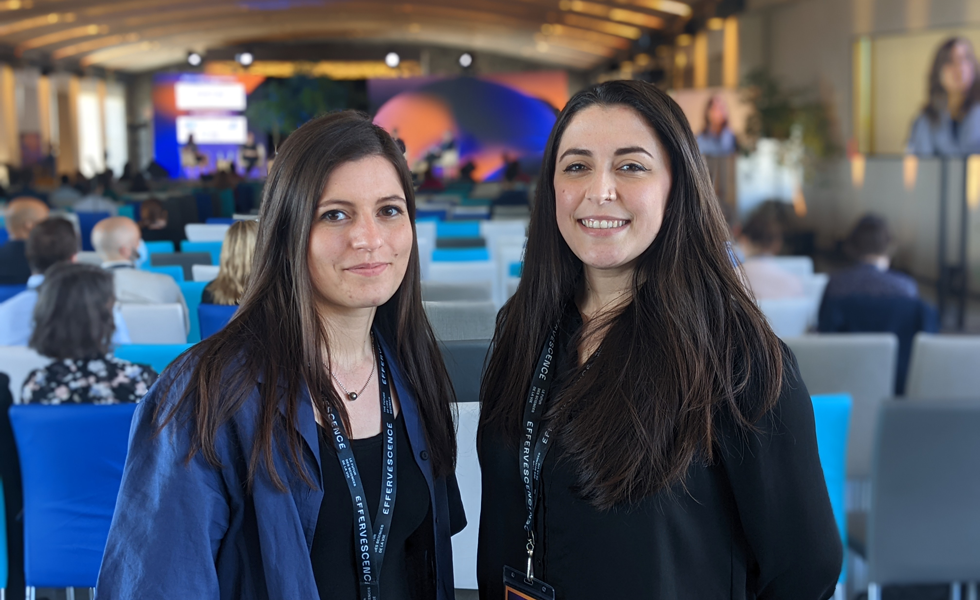 Chloé Apcher and Rebecca Cusseddu
Congratulations to all and a special thanks to Sébastien Sabbagh, Director of Academic Affairs at IRCM