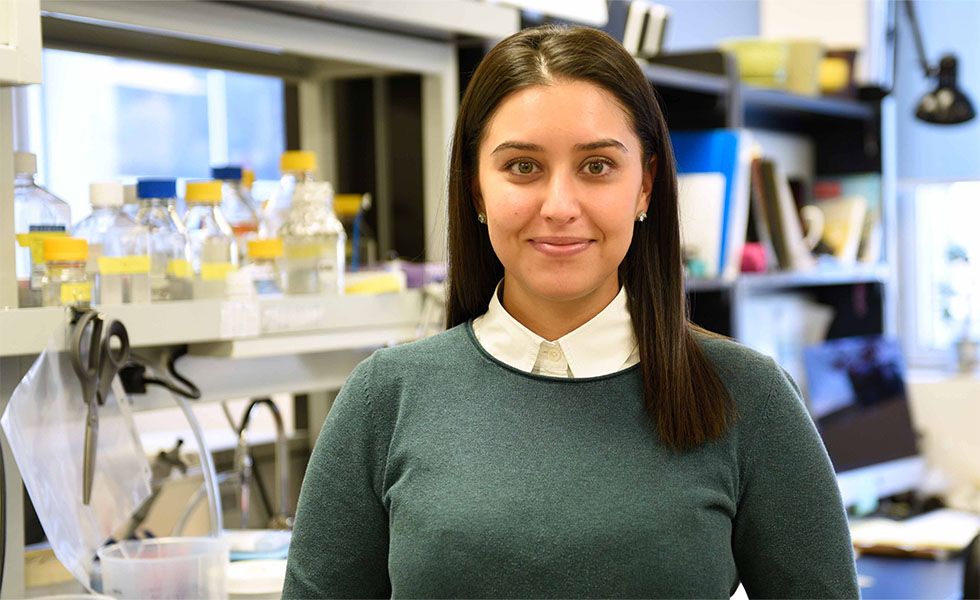 The IRCM salutes Sara Luiza Banerjee, a postdoctoral fellow at the Montreal Clinical Research Institute working in the laboratory of Dr. Arthur Kania, for receiving the FRQS Jacques Genest Emerging Star Award.
The winning publication is EPH receptor tyrosine kinases phosphorylate the PAR-3 scaffold protein to modulate downstream signaling networks.
Sara L. Banerjee and colleagues have sought to better understand how EPHRs regulate cell behavior during cell segregation. In general, their work describes a novel mechanism by which EPHRs signal at the membrane and enable regulation of phenotypes during cell segregation processes. The outcome of this work could contribute to the development of new therapies targeting EPHRs in cancer, a field with many ongoing clinical trials. (note that this work was not conducted at IRCM).
Congratulations!