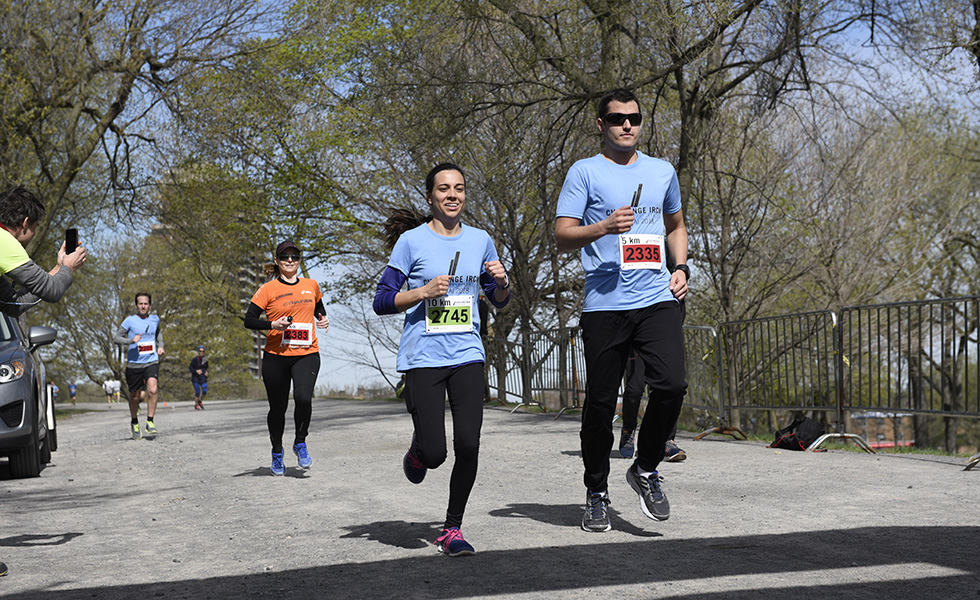 There is still time to register for the 10th IRCM Challenge, a fundraising event organized by the Montreal Clinical Research Institute (IRCM) Foundation, which will be held on Saturday, May 11. The IRCM Foundation would like to acknowledge the dedication of Manulife, official presenter of the 10th IRCM Challenge.
The IRCM Challenge rallies a dynamic community that stands out through its commitment to the IRCM, a leading research centre. The funds raised during this event will support the Institute's students through scholarships.
Participants will have the opportunity to run on the trails of Mount Royal through a 5-km running or walking course or a 10-km running course. A one-kilometre race will also be available for children up to the age of 12.