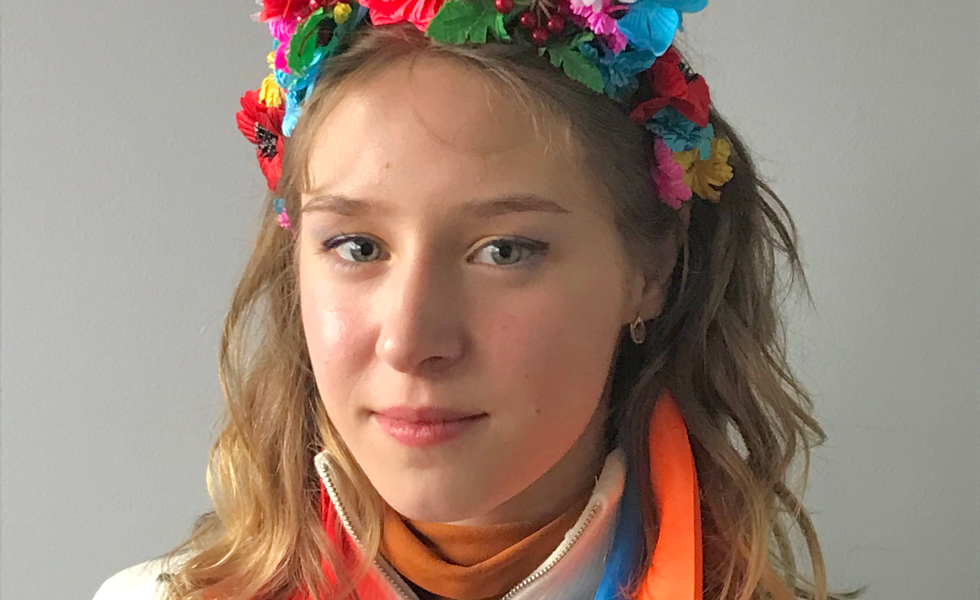 The IRCM welcomes Polina Grushevska, a philosophy student from Ukraine, a country that has been facing war for several weeks now. Polina will join the Pragmatic Health Ethics Research Unit, directed by Eric Racine. Among the best students in her philosophy program at the Taras Shevchenko National University in Kyiv, Polina's arrival could be a first step in the development of a Canada-Ukraine academic collaboration in health ethics. Helping exiled students to continue their studies during the conflict contributes to ensure that this country's next generation of intellectuals and scientists future can continue to develop despite the situation.
Despite her young age, travelling alone and facing the unknown, Polina had to overcome many obstacles before she was finally able to leave her country by train and get the right to enter Canada.
This sponsorship was made possible thanks to the exceptional mobilization of the IRCM's internal community for the special campaign launched by the Pragmatic Health Ethics Research Unit, in collaboration with the IRCM Foundation Emergency Fund, to collect the necessary funds to ensure Polina's stay. She will also receive a grant from both the Research Unit and the Globalink research internship program offered by Mitacs.
I am deeply touched by the support and solidarity of our internal community, which allows us to act at our level and contribute to young people's continued access to knowledge, which remains the most powerful antidote to violence and the best guarantee of a better future, declared Eric Racine.
Polina also needed to be registered at a Montreal university, which raised the issue of high tuition fees related to her status as an international student. To this, the Université de Montréal did not hesitate to provide support to the new recruit.
After arriving in Montreal on April 10, Polina Grushevska was immediately taken in charge by the IRCM. She will pursue studies in Philosophy at UdeM while working in the IRCM's Pragmatic Health Ethics Unit.
Polina's journey will be presented on Sunday, April 24 on the radio show Désautels le dimanche at Radio-Canada (between 10 a.m. and noon on 95.1 fm)
Welcome to Polina Grushevska!