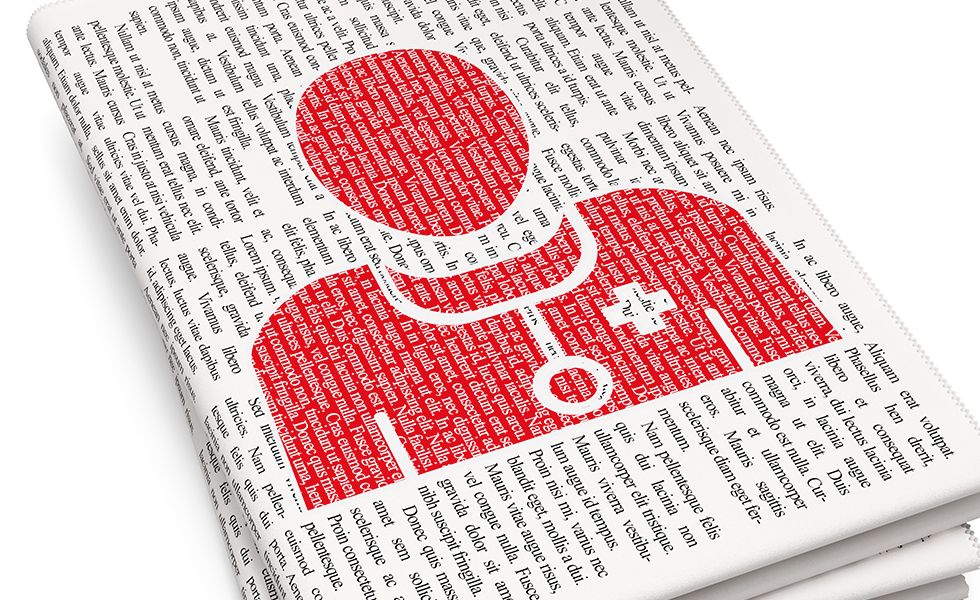 A free conference series by the IRCM's Pragmatic Ethics Research Unit, under the direction of Eric Racine, the Health Ethics Lecture Series is back in 2022, with the theme : L'information en santé : Toujours le nerf de la guerre? (conferences in French)
After decades of promoting patient rights and organizational transparency, is information still the crux of the matter in healthcare? It is clear that many barriers to an optimal flow of information: the opacity of information on the functioning of the health system, the overabundance of contradictory information on mental and physical health, the emergence of telehealth platforms, and the role of the media in providing accurate information on health in times of pandemic. The Montreal Health Ethics Conference Series will call on various stakeholders from political, scientific, and government circles, as well as patients to determine whether information and its accessibility are still a fundamental health issue. We will try together to understand why and for whom this issue persists and discuss the possible solutions and promising practices.
The format - face-to-face or virtual - will be established on a case-by-case basis, depending on the evolution of health measures in effect in Quebec

Registration on Eventbrite (face-to-face)
Follow our conferences on Youtube

Discover the speakers and book the dates!
January 27 2022 : Gestion de l'information en santé en contexe de pandémie
Panelists :
Valérie Borde, chef du bureau, Science et santé, magazine L'actualité
Philippe Mercure, éditorialiste, La Presse
Dr André Veillette, directeur, Unité de recherche en oncologie moléculaire, IRCM
Animation : Dr Abdou Simon Senghor, chercheur postdoctoral, Unité de recherche en éthique pragmatique de la santé, IRCM
Format : conference on Zoom
---

February 17 2022 : Les aspects légaux de l'information en santé
Me Geneviève Piché, avocate spécialiste, droits en santé, Ménard Martin Avocats
---
March 17 2022 : Innovations et information en santé (discussion-entrevue)
Dr Eric Racine, Directeur, Unité de recherche en éthique pragmatique de la santé, IRCM
Michèle de Guise, Présidente-directrice générale par intérim, INESSS
---
April 1st 2022 : Sports, information et santé mentale
Panelists :
Dre Christiane Ayotte, directrice, laboratoire de contrôle du dopage sportif, INRS
Sylvie Bernier, athlète olympique
Enrico Ciccone, député, Assemblée nationale; ancien joueur de hockey
Dre Suzanne Leclerc, directrice médicale, Institut national du sport du Québec (INS Québec)
Animation : Dr Eric Racine, directeur, Unité de recherche en éthique pragmatique de la santé, IRCM
---
April 21 2022 : Les données cliniques 'en vie réelle': Pourquoi est-ce à la fois si nécessaire, difficile et risqué?
Dre Aude Motulsky, professeure adjointe, ESPUM
---
May 20 2022 : Maladies mal comprises, soins de qualité et information en santé
Panelists :
Charli Arcouette, Porte-parole de l'Association québécoise de l'encéphalomyélite myalgique (AQEM), proche aidante
Dre Emilia Liana Falcone, directrice, clinique de recherche post-COVID-19
Dr Amir Khadir, infectiologue-microbiologiste, Centre hospitalier Pierre-LeGardeur
Jérémie Meier-Sénéchal, Association québécoise de la maladie de Lyme
Animation : Ariane Quintal, étudiante au doctorat, Unité de recherche en éthique pragmatique de la santé, IRCM
---
June 9 2022 : Le partenariat de soins et de services au niveau clinique : un soutien émotif, informationnel et éducatif grâce à l'accompagnement par les pairs
Panelists :
Dre Marie-Pascale Pomey, professeure titulaire, ESPUM
Marie-Andrée Côté, patiente partenaire
Olivier Fortin, patient-partenaire
---
September 15 2022 : Les prises de risque d'une pédagogie de l'Education thérapeutique du patient
Dr Rémi Gagnayre, laboratoire de Santé publique : éducations et pratiques de santé, Université Sorbonne Paris Nord
---
October 13 2022 : Une analyse politique des barrières à l'accès aux données pour la recherche en santé
Dr Damien Contandriopoulos, Professor and Acting Director of the Institute on Aging and Lifelong Health, University of Victoria
---
November 10 2022 : What is brain death? The imperative to communicate honestly and transparently with the public
Dr Robert Truog, Center for Bioethics, Harvard Medical School
---
December 1st 2022 : Retour sur la Série de conférences 2022
Animation : Dr Abdou Simon Senghor
Panelists : To be confirmed