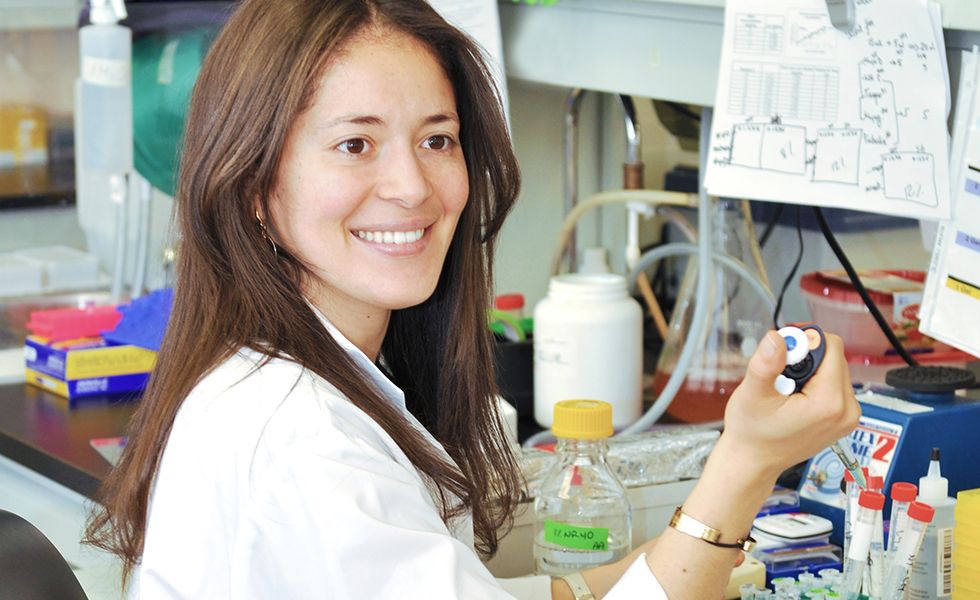 This fall, the Montreal Clinical Research Institute (IRCM) Foundation will launch an ambitious capital campaign with the goal of raising $25 million over five years, to support cutting-edge health research at the IRCM. To achieve this goal, the Foundation is proud to count on the support of great ambassadors from the business community who have joined its campaign cabinet. Among them:
The Right Honourable Brian Mulroney, former Prime Minister of Canada and Senior Partner of Norton Rose Fulbright Canada
Mr. Stéphane Achard, Senior Executive Vice-President, Corporate and Insurance, National Bank of Canada
Ms. Françoise Bertrand, Chair of the Board of Directors of Via Rail and Corporate Director
Mr. Sylvain Corbeil, Senior Vice President, Quebec and Atlantic of TD Commercial Banking
Mr. Paul Genest, Senior Vice-President of Power Corporation of Canada
For many of these allies, the ties to the IRCM are strong and personal, as they can attest to the importance of the work accomplished there. This is particularly true for Mr. Mulroney, who has been a patient at the clinic for many years. "If it wasn't for the excellent care I receive at the IRCM, I don't know where I would be today," says Mr. Mulroney, ambassador of the capital campaign. So it is only natural for me to get involved in this initiative that aims to propel the IRCM's research even further. "
"This is an unprecedented mobilization and we are deeply touched by the enthusiasm of our ambassadors to help us make this ambitious capital campaign a success," says André Couillard, President of the IRCM Foundation. With the pandemic, the last few months have exacerbated the importance of investing upstream in impact research to prevent, diagnose and treat diseases. So this is a pivotal moment for the Institute and science in general. "
"It is meaningful and motivating for us to receive such support. Our entire community of researchers, physicians, students and professionals is mobilized on a daily basis to advance the science that saves lives and protects our loved ones," explains Jean-François Côté, Interim President and Scientific Director of the IRCM. The support of our ambassadors represents an undeniable lever to propel these ambitious and life-saving projects. "
Research to improve the quality of life
Excellence in research, the one that improves and changes lives, requires sustained and concerted efforts. For more than 50 years, the IRCM has been pushing the boundaries of health knowledge to better understand, treat and diagnose diseases. Today more than ever, our researchers are facing major challenges. Through this capital campaign, the Foundation hopes to propel their work, help them take advantage of technological advances such as artificial intelligence and the use of metadata to accelerate the understanding of diseases, improve patient-centered care and treatment, and support the valorization of discoveries and the training of the next generation.
The impact of this campaign will translate into investments in more than 20 priority projects for the IRCM. These projects include:
Expansion of BETTER Project, an online education and support platform for hypoglycemia, with the goal of enabling the optimal use of new therapies and technologies available to patients with diabetes through this first online education and support initiative;
Expansion of IPCO, the Post-COVID-19 Research Clinic, which aims to understand the side effects of the disease and better treat COVID-19 survivors;
NeuroBasis, Quebec's neurodevelopmental knowledge hub, which aims to bring together Quebec's neurodevelopmental expertise, train future experts in the field and share knowledge to accelerate research and better understand the links between nervous system disorders and their developmental origins;
Clinical trials for a new breast cancer treatment to prevent metastasis and create an environment less conducive to tumour development;
A technology platform dedicated to clinical research that will foster greater collaboration between clinical and basic researchers within the IRCM and other research institutes, facilitating new health discoveries from the laboratory to the patient;
"37 Trillion Cells", the multi-disciplinary, multi-site research consortium that aims to map each and every cell in the human body to detect and treat disease before it even occurs;
New non-surgical treatments for pain and depression, through increased research on a series of proteins that affect the connection between the spinal cord and the brain.
Those interested in learning more about the campaign may contact Isabelle Baril, Executive Director of the IRCM Foundation, at (514) 987-5682.