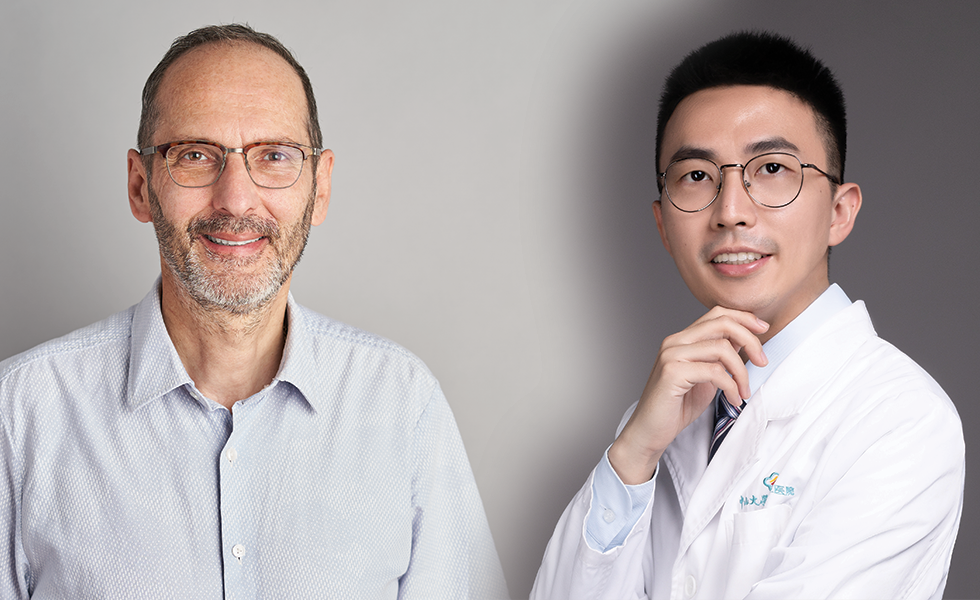 Artificial Pancreas Systems Improve Post-Exercise Nocturnal Glycemic Management
Type 1 Diabetes is an autoimmune disease affecting approximately 300.000 Canadians and requiring lifelong insulin therapy. Managing blood glucose levels in people living with Type 1 diabetes is a major issue for this chronic disease, which is often burdensome in everyday life.
Although physical activity is beneficial for people with Type 1 Diabetes, it unfortunately is one of the intractable scenarios. Indeed, nocturnal glucose management during but also after exercise is challenging for people living with Type 1 Diabetes due to the increased risks for both hypoglycemia (low blood sugar) and hyperglycemia (high blood sugar); Moreover, the detection of this type of sugar unbalance, called dysglycemia, can be impeded by sleep.
But new work published in Diabetes Technology & Therapeutics by an IRCM team, led by Dr. Rémi Rabasa-Lhoret and Dr. Zekai Wu, suggests that algorithm-assisted insulin delivery systems, also called artificial pancreas – the most advanced insulin delivery technologies – allow improved post-exercise nocturnal glycemic management, when compared to usual care for both adults and adolescents living with Type 1 Diabetes. This study further shows that, among adults only, algorithm-assisted therapy combining two hormones, insulin and glucagon (a hormone which counteract insulin action), showed better results than single-hormone algorithm-assisted involving insulin only delivery.
To reach this conclusion, data were pooled from three studies conducted at IRCM. They included 41 adults and 17 adolescents with Type 1 Diabetes, which is at this time the largest sample size on this topic in the world.
This work is an important step in efforts to better manage post-exercise nocturnal glucose, a challenging matter for people with Type 1 Diabetes. Adding glucagon, a hormone that can increase glucose levels, in an algorithm-assisted insulin delivery system may protect people with Type 1 Diabetes from hypoglycemia.
Previous studies comparing the efficacy of 1) dual hormone – insulin and glucagon algorithm-assisted insulin delivery, 2) single-hormone algorithm-assisted insulin delivery, and 3) usual care, on post-exercise overnight glucose in people with Type 1 Diabetes, have shown different outcomes.
Here, by pooling data from all available studies, the research team was able to provide stronger conclusions. Facilitating exercise for persons living with type 1 diabetes is an important step to reduce the burden of this disease. It also opens the door to further, large-scale studies supporting the development of different versions of artificial pancreas systems.
The included studies were funded in parts by Diabetes Canada, the Fondation J.A. DeSève and Lamarre Gosselin. Dr. Zekai Wu was sponsored by a postdoctoral diabetes fellowship from Eli Lilly Canada, Inc.
Reference : Wu Z, Yardley JE, Messier V, et al. Comparison of Nocturnal Glucose After Exercise Among Dual-Hormone, Single-Hormone Algorithm-Assisted Insulin Delivery System and Usual Care in Adults and Adolescents Living with Type 1 Diabetes: A Pooled Analysis. Diabetes Technol Ther 2022 doi: 10.1089/dia.2022.0149