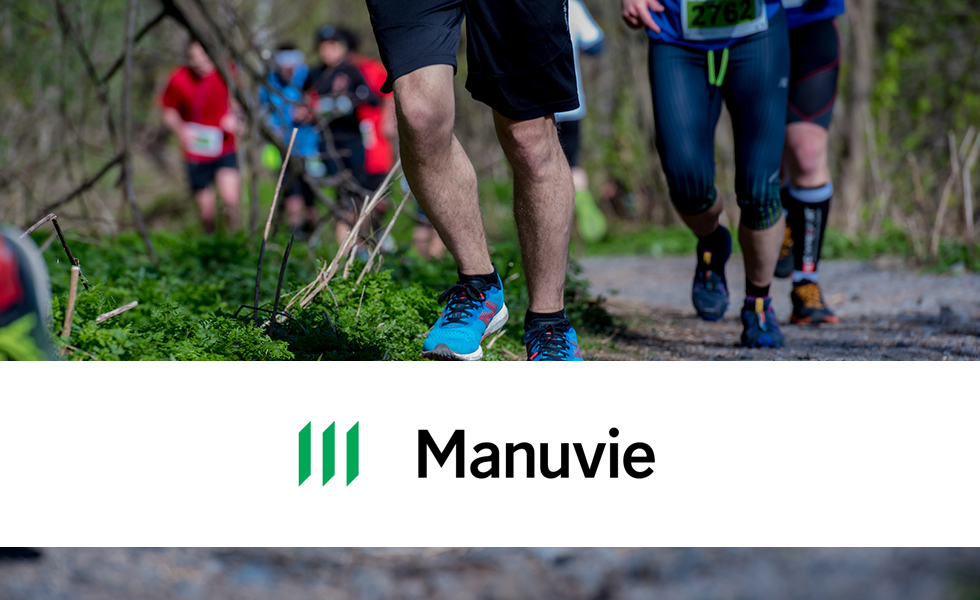 Manulife becomes the official presenter of the IRCM Challenge's history. Created in 2010 and organized by the Montreal Clinical Research Institute (IRCM) Foundation, the IRCM Challenge is a fundraising event that brings together more than 600 runners and walkers on Mount Royal's trails to support the next generation of researchers.
The IRCM Challenge's 10th edition will take place on May 11. The profits will be used to create scholarships for the Institute's students.
"Promoting health and a healthy lifestyle is important to Manulife," said Richard Payette, President and CEO of Manulife Québec and a member of the Institute's Board of Directors. "That is why we are proud to be associated with the IRCM Challenge, a sports activity accessible to all, which supports leaders of Quebec's medical research."
Amateur and seasoned athletes as well as children can register to the IRCM Challenge. The activity offers three courses: a 5-km run or walk, a 10-km trail run, as well as a one-kilometre race for children up to the age of 12.
"We sincerely thank Manulife for its commitment to the IRCM," said André Couillard, President of the IRCM Foundation. "Several members of Manulife's staff already participated in the IRCM Challenge last year, a sign that the cause is of great concern to them. We are very proud to recognize Manulife's commitment to advancing science while contributing to the health of its employees, their families and the population in general."
More information about the IRCM Challenge: