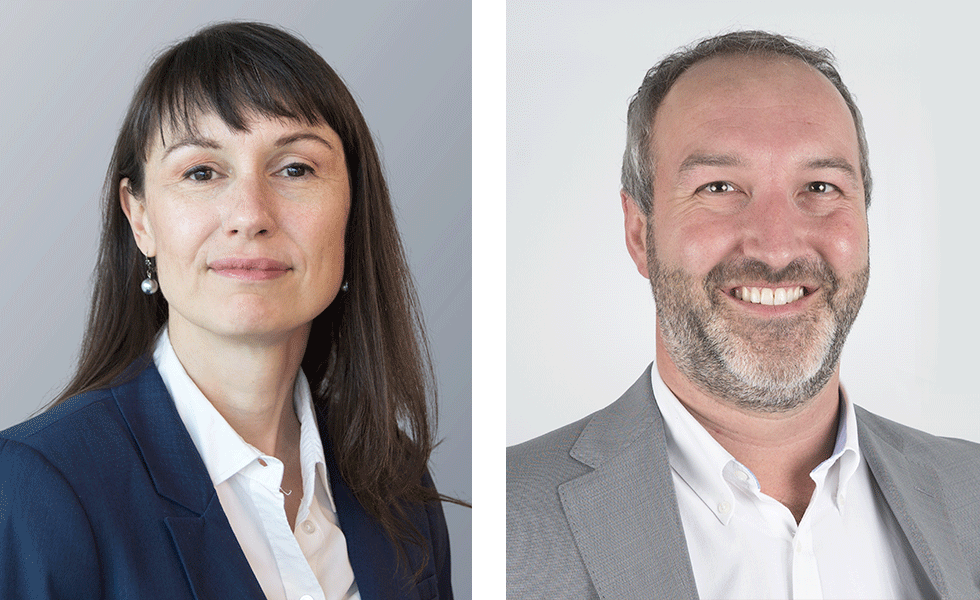 André Couillard, President of the IRCM Foundation's Board of Directors, is pleased to welcome Marie-Ève Roy and Étienne Rivard as new members of the Board.
Marie-Ève Roy is Vice President, IT Canada at WSP, a multinational engineering solutions company. Marie-Ève is an information technology expert, with a successful record implementing major projects in complex environments. For his part, Étienne Rivard (CPA CMA) is President and CEO of Infrastructel, a consulting engineering company. Charismatic leader, Étienne is a seasoned professional of the financial sector, with solid experience in business development, strategic analysis and organizational development.
"To achieve its objectives, the Foundation counts on the commitment and talent of people such as Marie-Ève and Étienne," declared André Couillard.
"We sincerely thank these two new members for agreeing to put their expertise to the benefit of the Foundation, in order to help fund research projects carried by the Institute," added Max Fehlmann, President and Scientific Director at IRCM.
Marie-Ève Roy and Étienne Rivard started their mandate on June 10, 2020.
The IRCM community is happy to welcome them!