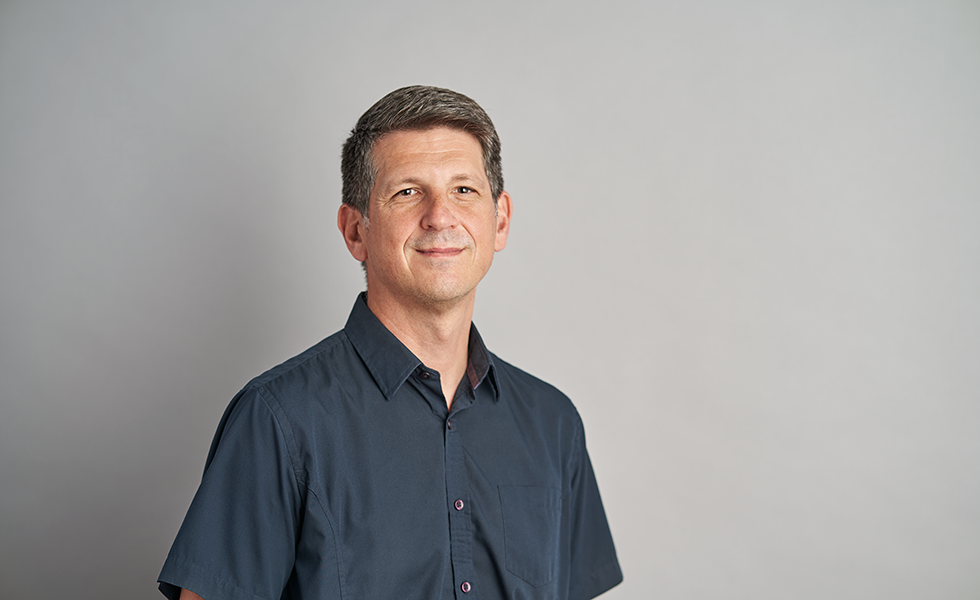 The IRCM is pleased to announce the confirmation of Dr. Michel Cayouette as Vice-President, Research and Academic Affairs at the Institute
Dr. Michel Cayouette has headed the IRCM's Cellular Neurobiology Research Unit since 2004, in addition to acting as interim Vice-President of Research and Academic Affairs since 2021. He has been a member of the IRCM's scientific committee for several years. Dr. Cayouette is a Full Research Professor in the Department of Medicine at the Université de Montréal and an Adjunct Professor at McGill University.
"We are fortunate to have a scientist and a human of such caliber in our ranks. We were able to appreciate Michel's vision with regard to the excellence of the scientific life of our institute, his great concern for the development of the next generation of scientists and his passion for high-quality research within our walls. We are pleased to confirm him in this appointment", said Jean-François Côté, President and Scientific Director of the IRCM.
Dr. Cayouette, whose research is recognized worldwide, is also a leader within the scientific community of Quebec. Director of the Vision Health Research Network, an FRQS thematic network that brings together nearly 100 researcher members and more than 200 student members, he is also the president of the scientific advisory committee of Fighting Blindness Canada (FBC), a funding organization dedicated to research in vision health. In addition, the excellent work carried out in his laboratory has earned him publications in the most prestigious scientific journals (including Science, Neuron, Developmental Cell, PNAS, Nature Methods, Nature Communications), as well as several high-calibre awards and grants. As an expert in his field of study, he sits on several important journals' review committees and is regularly invited to speak at conferences around the world.