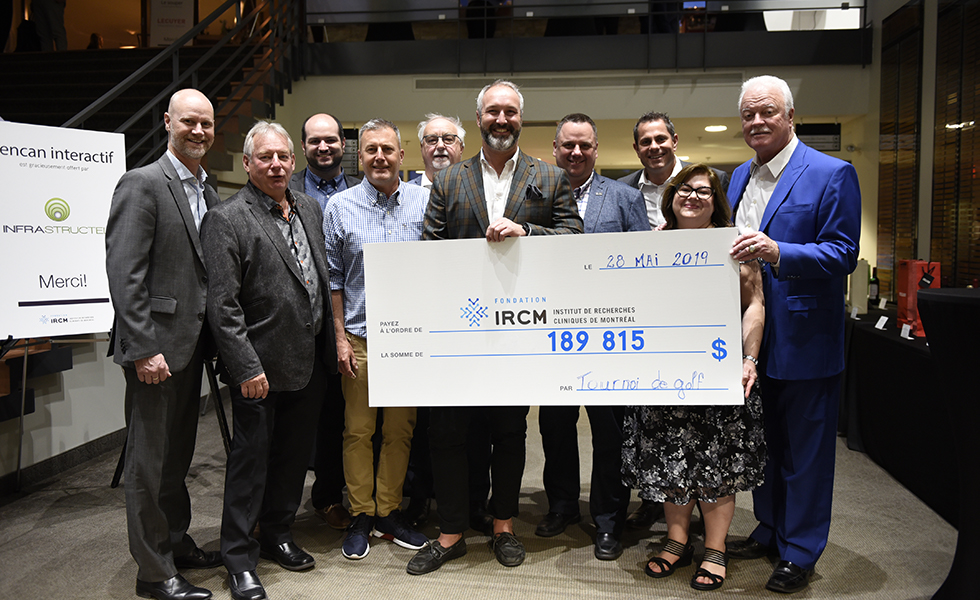 The Montreal Clinical Research Institute (IRCM) Foundation's golf tournament was held on May 28 at the Islemere Golf Club and raised over $189,000. Over 190 golfers took part in the event, which was sold out.
The money raised will go towards the purchase of a state-of-the-art IncuCyte device, which analyzes, in real time, the evolution of living cells for extended periods of time.
"As a patient of the IRCM Clinic for over 10 years, I have benefited from innovative and personalized care that has improved both my quality of life and that of thousands of others," said Alain Fontaine, a long-standing golf tournament participant and a member of the Foundation's Board of Directors. "That is why I believe it is essential to support the Institute, which is as a reference centre for clinical care and medical research."
For many years, several of the participants have made the golf tournament a tradition through which they show their support for the Institute and its researchers year after year. A special tribute was paid to one of these enthusiastic golfers, Robert Tallard, business development manager of LECUYER innovation béton, who passed away suddenly in 2018.
The Institute and the Foundation would like to thank all the participants, partners and members of the tournament's ambassador committee, especially its honorary chair Étienne Rivard, CEO of Infrastructel.