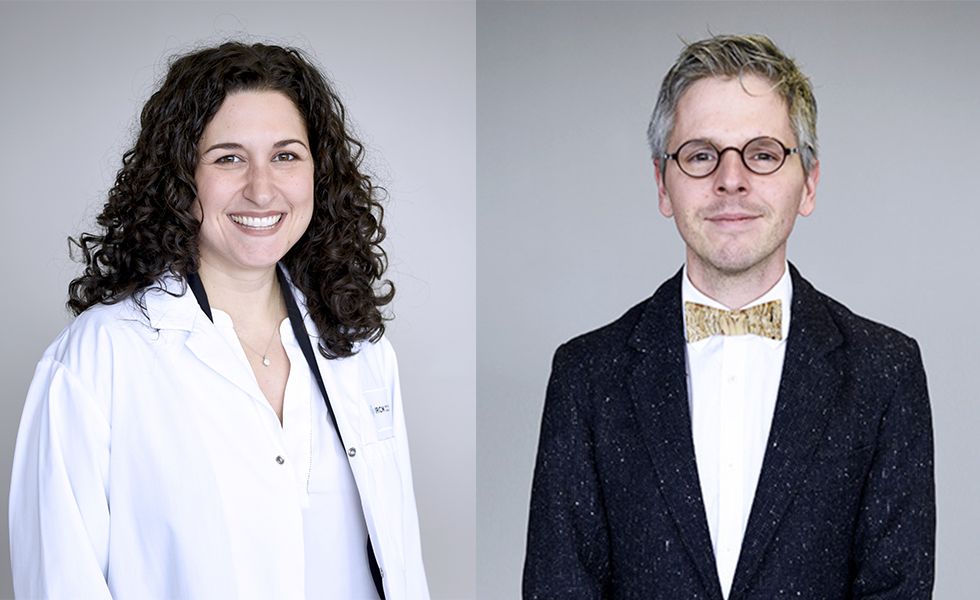 Emilia Liana Falcone and Hugo Chapdelaine, researchers at the IRCM, and respectively Directors of the Post-COVID-19 Clinic and of the Primary Immunodeficiency Clinic within the Institute, will co-lead a clinical research project aimed at evaluating the effect of COVID-19 vaccines on people living with an immunodeficiency.

Led by Dr. Juthaporn Cowan, an infectious disease physician at the Ottawa Hospital and Assistant Professor at the University of Ottawa, the study will improve knowledge about the virus in order to better protect people. This most relevant study is made possible thanks to a funding of $ 2.5 million from the Government of Canada, and will benefit from the contributions of other partner institutions such as the MUHC and the CHU Sainte-Justine. See the press release on the study

Major Government Funding
This research is one of four national research projects that have secured major funding totalling over $ 8 million through the COVID-19 Immunity Task Group and the Vaccine Surveillance Reference Group (VSRG) of the Government of Canada. Together, these studies will shed light on how certain vulnerable populations respond to the vaccine, including people with cancer or certain chronic diseases and the elderly.

About the IRCM Post-COVID-19 Research Clinic
Almost six months after its launch, the IRCM Post-COVID-19 Clinic (IPCO) is continuing its clinical research work. Many Quebecers have been enrolled in the study, the objective of which is to deepen medical knowledge about long COVID in order to improve clinical management. Currently, the team is analyzing the first collected data. Stay tuned for upcoming developments.