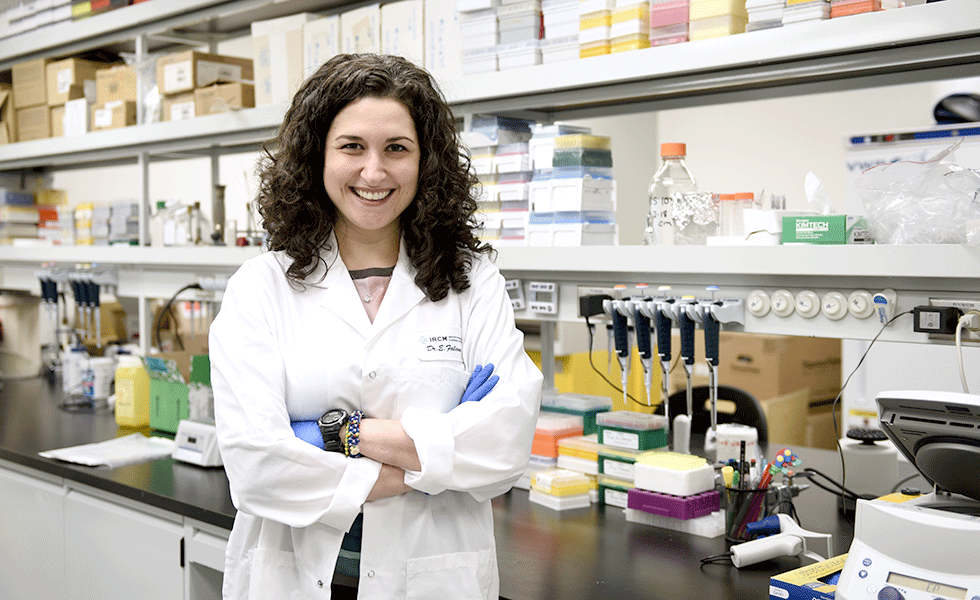 The fundraising campaign launched by the IRCM Foundation in support of research into primary immunodeficiencies (PID) had a spectacular start. Initiated by Sylvain Corbeil, himself suffering from a PID, the campaign aims to raise $ 1 million to help finance a major project directed by Dr. Emilia Liana Falcone of IRCM. The first phase of the campaign, launched in June, raised $ 115,000 in just a few days, providing an incredible momentum for the future.
Montrealers responded in large numbers to this first phase, by purchasing our Surf & Turf mealboxes signed by Jérôme Ferrer and by participating massively in our call for donations. This reaction demonstrates the public's commitment to life-changing research. It also reflects the trust Montrealers place in the Montreal Clinical Research Institute, which deeply touches us.
Dr. Emilia Liana Falcone and her team are now able to begin research that will shape the next generation of treatments for people with primary immunodeficiency (PID).
Watch the video: https://www.youtube.com/watch?v=DG9gNhfT9rI
On behalf of the IRCM Foundation, Sylvain Corbeil and each person suffering from PID who will benefit from the results of this research, the IRCM community would like to express its sincere thanks.