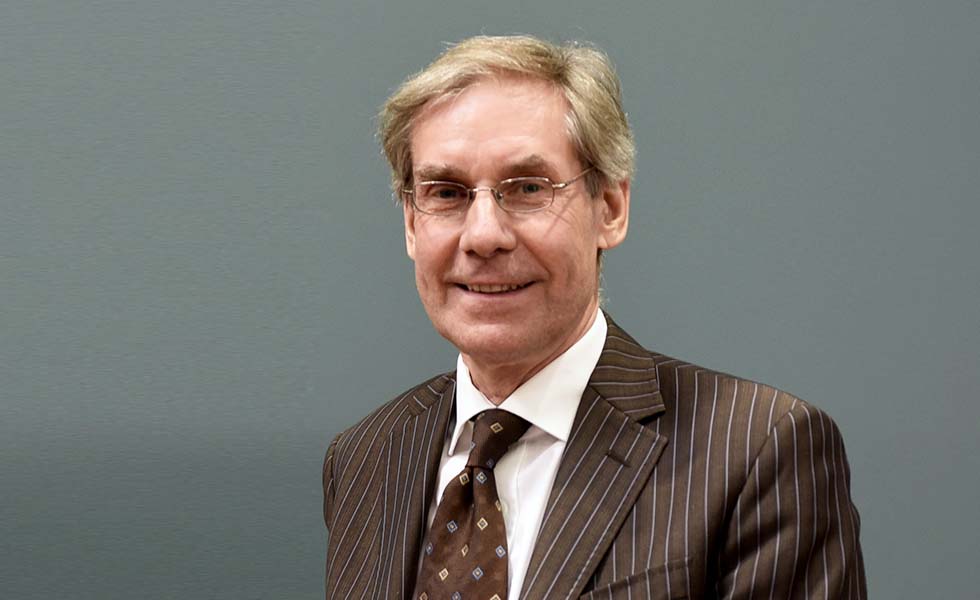 The Institut de recherches cliniques de Montréal (IRCM) / Montreal Clinical Research Institute announces the appointment of Pierre Duplessis, associate professor at the Université de Montréal and management consultant in public health, as Chair of its Board of Directors. Dr. Duplessis was elected yesterday at the IRCM's annual general assembly and succeeds Louise Lambert-Lagacé who was at the helm of the Board since 2011.
"On behalf of the IRCM community, I congratulate Pierre Duplessis on his appointment," said Tarik Möröy, IRCM President and Scientific Director. "Since Dr. Duplessis is a member of the Board of Directors for the last two years, I have already had the pleasure of working with him: his expertise is a definite asset to the Institute."
Pierre Duplessis is a Management Consultant specializing in public health and the implementation of development projects at a national and international level. He is also Adjunct Professor for the School of public health at the Université de Montréal. Pierre Duplessis holds a MD degree from the Université de Montréal, a Master's in public health from Harvard University and a specialty in community medicine from the Université Laval. Dr. Duplessis started his career in clinical medicine, became public health specialist in the early 1980s and spent 20 years of his career in health care management from 1990-2010. He held several positions including Senior Medical Advisor to the Deputy Minister for the Quebec ministry of Health and Social services, Deputy Secretary General for the Quebec College of Physicians, and Secretary General and CEO for the Canadian Red Cross Society. Dr. Duplessis has gained over 30 years of teaching experience at McGill University, the Université de Montréal and University of Ottawa. For the past several years, he volunteers with various non-profit organizations and currently chairs the Board of Directors of CellCAN. In 2002, he was awarded the Queen Elizabeth II Gold Jubilee Medal.
"I consider myself privileged to be appointed Chair of the Board of the Quebec biomedical research jewel that is the IRCM," said Pierre Duplessis. "I intend to contribute as much as I can to the development of this renowned institution. I am pleased to count on the exceptional expertise of my colleagues on its Board of Directors. I would also like to acknowledge Louise Lambert-Lagacé, outgoing Chair of the Board, for her outstanding dedication to the Institute throughout her mandate. It is an honour to succeed her."
Dr. Möröy also thanked outgoing President Louise Lambert-Lagacé for her exemplary commitment to the Board for 17 years, especially the last six during which she served as Board chair. "Thanks to her hard work and determination, Ms. Lambert Lagacé leaves a great legacy. It has been an immense privilege and pleasure to work with her," he said.
About the IRCM
Founded in 1967, the Institut de recherches cliniques de Montréal (IRCM) / Montreal Clinical Research Institute is a non-profit organization that conducts fundamental and clinical biomedical research in addition to training high-level young scientists. With its cutting-edge technology facilities, the institute brings together 33 research teams, which work in cancer, immunology, neuroscience, cardiovascular and metabolic diseases, systems biology and medicinal chemistry. The IRCM also operates a research clinic specialized in hypertension, cholesterol, diabetes and cystic fibrosis, as well as a research centre on rare and genetic diseases in adults. The IRCM is affiliated with the Université de Montréal and associated with McGill University. Its clinic is affiliated with the Centre hospitalier de l'Université de Montréal (CHUM). The IRCM is supported by the Ministère de l'Économie, de la Science et de l'Innovation (Quebec ministry of Economy, Science and Innovation). The Institute is proudly celebrating its 50th anniversary in 2017.

Source:
Anne-Marie Beauregard, Communication Advisor, IRCM
514 987-5555 | anne-marie.beauregard@ircm.qc.ca
'