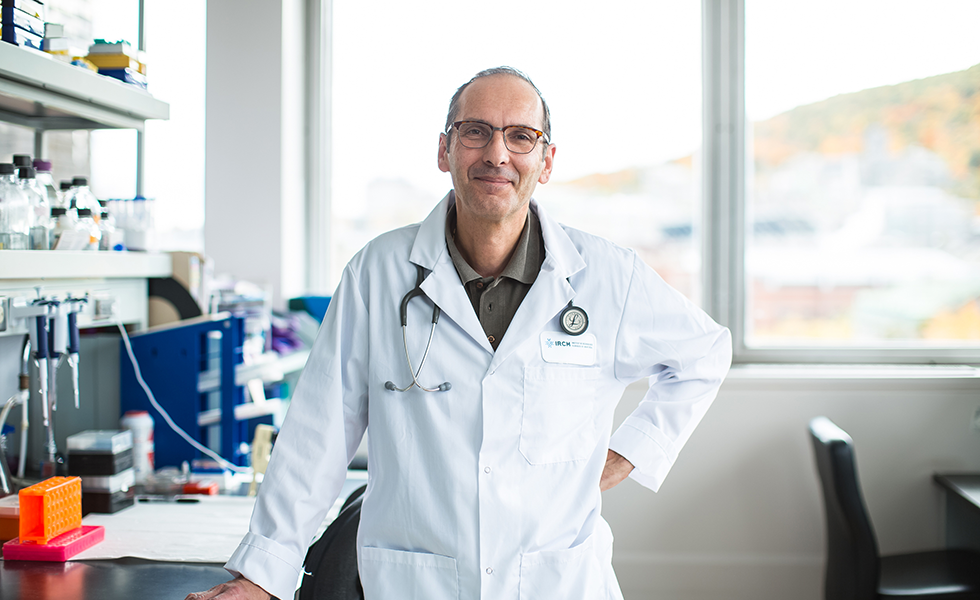 IRCM's expertise to ensure access to the best care
The Montreal Clinical Research Institute (IRCM) applauds the establishment by the Government of Quebec, in partnership with Diabetes Quebec, of a program to support people living with type 1 and type 2 diabetes who are without a family physician or endocrinologist. The program was unveiled today by the Minister of Health and Social Services, Christian Dubé.
Part of this important initiative will be implemented at the IRCM Clinic to provide care to patients living with type 1 diabetes, a disease that weighs heavily on daily life and for which the IRCM has developed a unique expertise. Indeed, the IRCM will provide Diabetes Quebec with valuable support to measure the impact of these programs and contribute to the training of future health professionals in telecare.
''As Director of the IRCM Clinic, I am delighted to see the IRCM Clinic play such an important role in improving the management of people living with diabetes," said Dr. Rémi Rabasa-Lhoret, who is also President of the Scientific and Professional Council of Diabetes Québec.
'We are proud to see the IRCM Clinic putting once again its expertise and cutting-edge knowledge at the service of Quebec patients in this large-scale program," added Dr. Jean-François Côté, President and Scientific Director of the IRCM.
About the IRCM clinic
The IRCM Diabetes Clinic assesses and treats patients with type 1 and type 2 diabetes. The Clinic provides specialized multidisciplinary care and training for patients and health professionals, as well as conducting research projects on metabolism and obesity. All three of these goals are aimed at reducing the adverse consequences of diabetes for our patients.
The Type 1 Diabetes Clinic is one of the largest in the province for the care of adult patients. It provides services for patients in need of multiple injections or an insulin pump. The Type 2 Diabetes Clinic primarily provides services to patients when they begin using injectable therapies, and for those with cardiovascular disease.