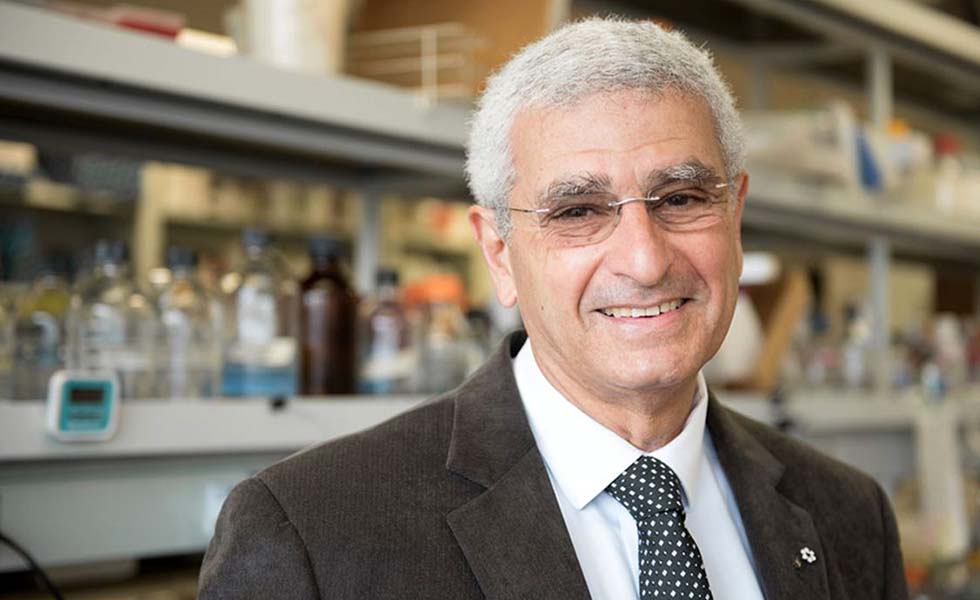 Nabil G. Seidah, Director of the IRCM's Biochemical Neuroendocrinology Research Unit, recently received not one but two additional distinctions in recognition of his research on the PCSK9 protein, a major regulator of cholesterol metabolism.
On the one hand, Dr. Seidah was awarded the Akira Endo Award, an honour he shares with Jonathan C. Cohen of Southwestern University. This recognition was presented at the opening ceremony of the
International Symposium on Atherosclerosis. On the other hand, Dr. Seidah is also co-recipient of McGill University's Louis and Arthur Lucian Prize, along with Dan Roden from Vanderbilt University.
Nabil G. Seidah is a professor of Université de Montréal's Department of Medicine. He is the author of over 720 scientific publications and holds the Canada Research Chair in Precursor Proteolysis. He has been awarded many honours. He is an Officer of the Ordre national du Québec, a member of the Order of Canada as well as a Fellow of the Royal Society of Canada. He is also the recipient of the 2011 Wilder-Penfield Prix du Québec. In May, he became the first Quebec researcher as well as the second in Canada to be awarded the prestigious Grand Prix scientifique of the Lefoulon-Delalande-Institute of France Foundation.