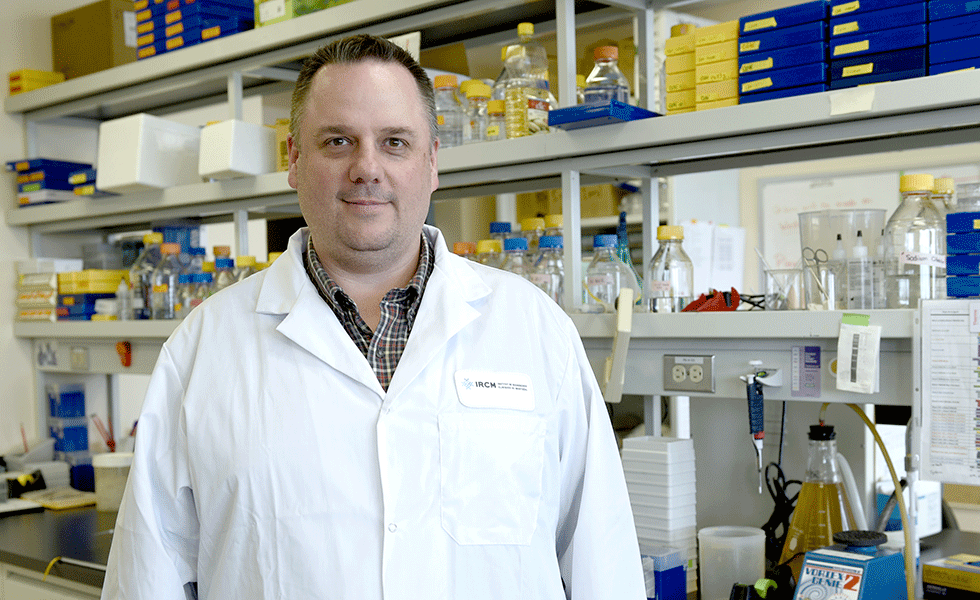 A new study, published in the prestigious journal Science, highlights the discovery of a cellular process in the retina that could lead to new treatments for people with diabetic retinopathy, a diabetes-related complication that can cause blindness.
Conducted by Drs. Przemyslaw (Mike) Sapieha, Full Professor at the University of Montreal, and François Binet, both Researchers at the Centre de recherche de l'Hôpital Maisonneuve-Rosemont (CR-HMR), the study is the result of a fruitful collaboration with other researchers from the University of Montreal network: Dr. Jean-Sébastien Joyal, Researcher at the CHU Sainte-Justine Research Centre, Accredited Professor at University of Montreal and Adjunct Professor at McGill University, as well as Dr. Frédérick Antoine Mallette, Researcher at CR-HMR, Accredited Professor at the University of Montreal, and Dr. Flavio Rezende, Medical Doctor at CR-HMR and Associate Clinical Professor at the University of Montreal. Dr. Jean-François Côté, Researcher at the IRCM, Full Research Professor at University of Montreal and Adjunct Professor at McGill University, and Afnan Abu-Thuraia, doctoral student in his laboratory, also participated in the study.
Diabetic retinopathy is characterized by the disorderly presence of blood vessels in the retina. This vascular manifestation compromises the function of the nerve cells that carry information from the eyes to the brain. To stop proliferating, the blood vessels engage a series of molecular brakes that are similar to the accelerated activation of the natural aging process of cells. Collectively, these mechanisms culminate in a process called cellular senescence and eventually lead to the formation of scars in the retina.
In senescence mode, these blood vessels produce inflammatory molecules that are the target of immune cells called neutrophils. Although they were thought to be the first responders of the immune system, the study shows that these cells later arrive in the retina and help cleanse and reshape damaged blood vessels. This unconventional action takes place by rejecting their DNA on senescent blood vessels, a process called NET (neutrophil extracellular trap).
More broadly, the results of this study imply that the elimination of senescent blood vessels leads to beneficial vascular remodeling. The study also paves the way for a new understanding of endothelial cells and their involvement in certain complications seen in older populations, including myocardial infarction, atherosclerosis and stroke.
"Congratulations to Mike Sapieha's team and to all of the collaborators for this exceptional work. This important breakthrough in translational research will certainly help improve therapies for diabetic retinopathy. The diversity of the approaches used and the quality of the results are further proof that when we combine the expertise available in the University de Montréal network, we can go further," said Jean-François Côté.
See the full article here