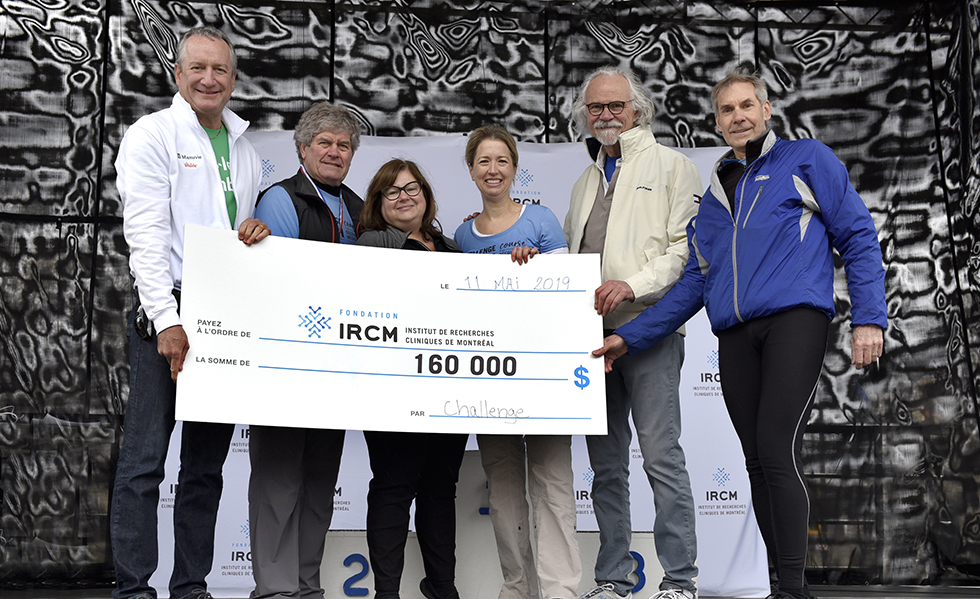 More than 700 runners and walkers gathered on Mount Royal's trails to encourage the next generation of medical researchers on May 11. For its 10th edition, the IRCM Challenge, a fundraising activity of the Montreal Clinical Research Institute (IRCM) Foundation, raised $160,000 to support the Institute's students through scholarships.
"The promotion of healthy lifestyle is an important part of what we believe in at Manuvie," said Richard Payette, President and CEO of Manuvie Québec and member of the Institute's Board of Directors. "That's why we are happy to be the official presenter of the 10th IRCM Challenge supporting the work of IRCM researchers who are constantly innovating and making discoveries that will have significant health benefits."
"On behalf of the Institute and the Foundation's community, we sincerely thank Manuvie and all of the Challenge's partners for supporting the IRCM," said André Couillard, President of the IRCM Foundation, and Max Fehlmann, President and Scientific Director of the IRCM. "We would also like to thank the participants, our numerous volunteers as well as the members of the IRCM Challenge's Ambassadors Committee and more specifically its co-chairs, Isabelle Cantin, Private Banker of RBC Wealth Management, as well as Marc Tremblay, Chief Technology Officer of CONFORMiT."
Since the IRCM is a research centre bringing together not only laboratories, but also specialized clinics and a research centre on rare and genetic diseases in adults, several patients were present to highlight the importance of supporting medical research.
"As a person with type 1 diabetes, I have participated in some of the IRCM's clinical studies to contribute to the Institute's research," said Jean-Sébastien Graham, a patient of the Institute's clinic. "The IRCM Challenge represents an additional way to help the IRCM improve the quality of life and treatments for people with various diseases."
Since its creation in 2010, the IRCM Challenge has raised more than $760,000. The next IRCM Challenge will take place in May 2020.