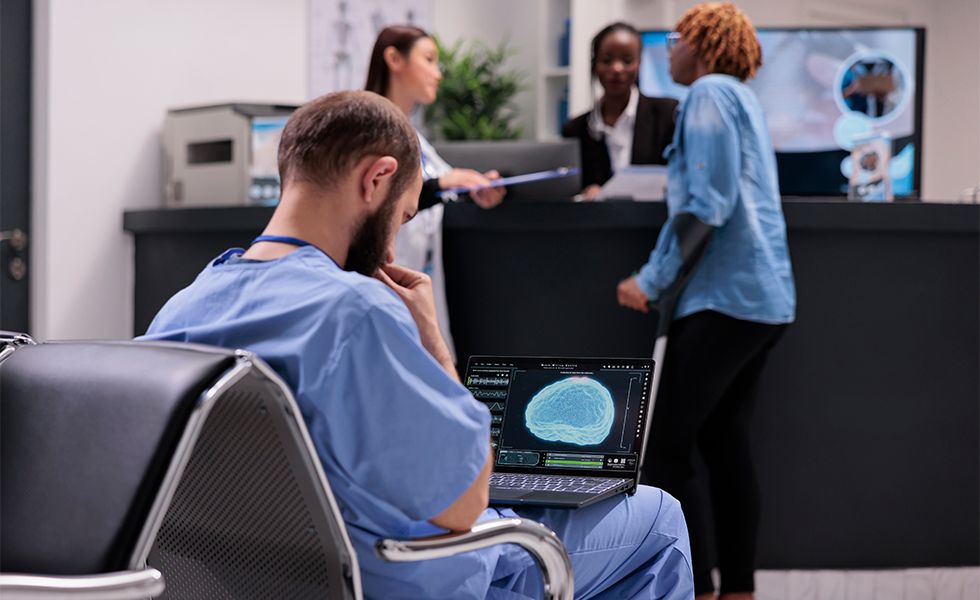 Although patients, as well as ethical issues, are at the heart of healthcare, they are at time lost in sight, with the multiple challenges of the healthcare system. This is why the Montreal Clinical Research Institute (IRCM), in collaboration with the Université de Montréal, is pleased to officially announce the creation of the very first living ethics laboratory (É-LABO), dedicated to studying and mobilizing resources around health ethics issues.
This innovative interdisciplinary and intersectoral living laboratory initiative places field stakeholders, namely patient partners, clinicians, clinical ethicists and researchers, at the center of the process. By breaking down the boundaries between research and health institutions, the living ethics laboratory aims to move the new model of participatory ethics - called living ethics - from concept to reality. This approach is characterized by a greater involvement of community members, through dialogue, co-learning and experimentation in "natural" contexts, in order to better harness ethics' contributions to human development.
"This one-of-a-kind project will generate many collaboration opportunities in a niche of scientific expertise and innovation, with the well-being of individuals who are at the heart of the system as a permanent backdrop", explains Dr. Eric Racine, Director of the IRCM Pragmatic Health Ethics Research Unit and Full Professor at Université de Montréal.
More specifically, this project will be deployed on two fronts: first with the creation and the development of one of the first living lab-type ethics laboratories; and secondly, with the deployment of a series of social pilot projects involving patients and health professionals.
For more details on the project, please consult the laboratory's web page. As it is a community-based project, anyone interested in this initiative is welcome to write directly to Dr. Racine's research team at the following address: pragmatic.health.ethics@ircm.qc.ca