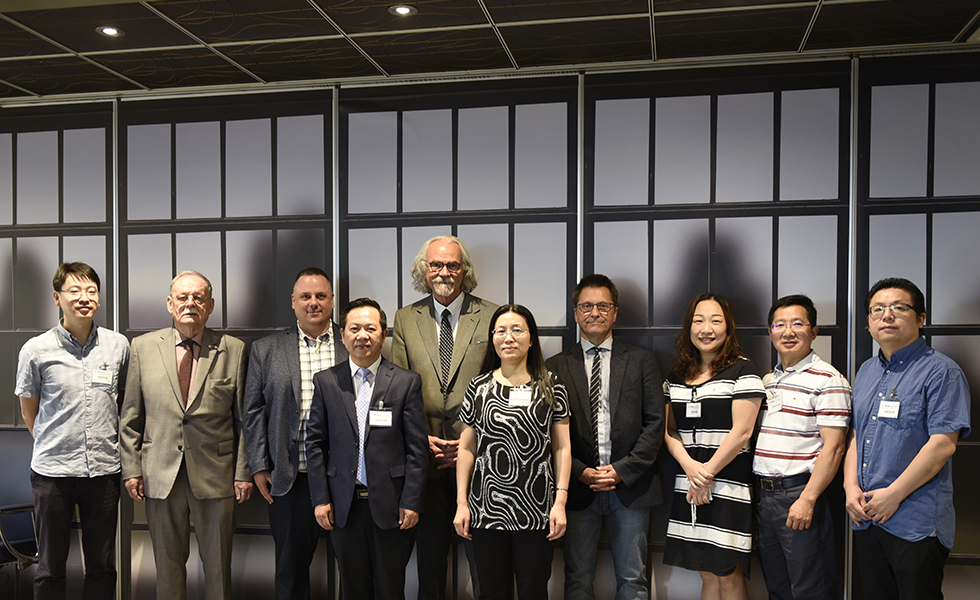 A delegation from Huazhong University of Science and Technology (HUST) and its affiliated Tongji Medical College (TMC) visited the Montreal Clinical Research Institute (IRCM) on July 9, 2019.
The Chinese delegation was led by Jian-Guo CHEN, Vice President of HUST and Dean of TMC. The representatives met with Max Fehlmann, President and Scientific Director of the IRCM, and members of the IRCM Faculty. During a formal meeting, the possibility of future collaborations between the Chinese and Canadian institutions, including exchanges of professors and graduate students, was discussed with keen interest from both parties.
HUST is one of the top 10 universities in China, while the IRCM is one of the most respected research institutions in Canada.