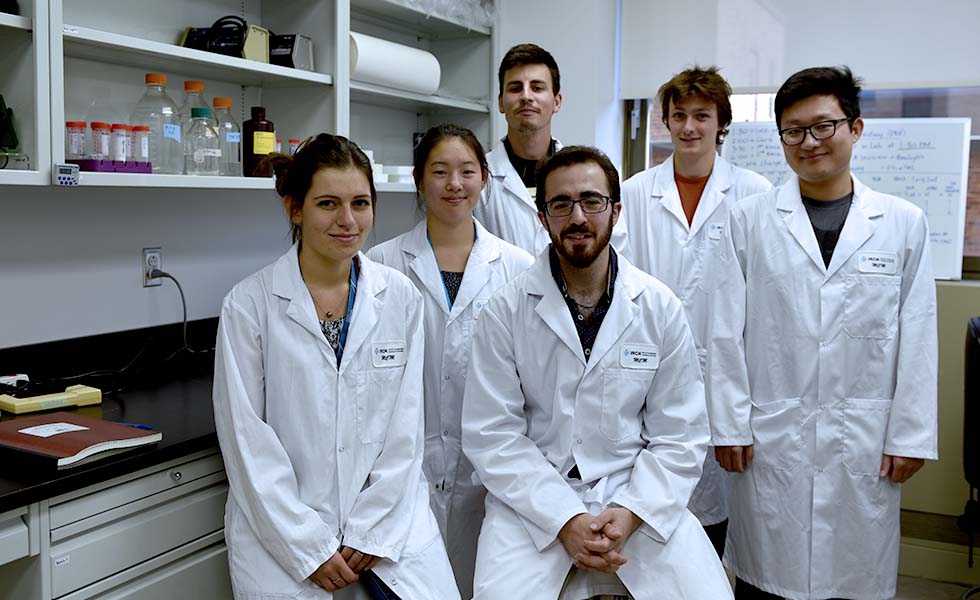 The Montreal Clinical Research Institute (IRCM) welcomed its sixth class of Master's students in Cellular and Molecular Medicine (MCM). Created in 2013 and exclusively offered at the IRCM, the MCM option is a one-year intensive Master's training, with the possibility to fast-track to a PhD.
The MCM Master's option aims to allow young scientists to excel in basic research and master laboratory techniques used in biomedical research, while also acquiring an understanding of unmet clinical needs. Following their training, students benefit from a solid background that will allow them to choose a PhD project that fits their research interests.
Welcome to the new students from the MCM option:
Chloé Apcher, France
Julien Lacouchie-Payen, Québec
Jiaxin Li, Chine
Rachelle Sauvé, Québec
Noé Seija, Uruguay
Adrien Sprumont, Québec
The MCM training is an option of the Molecular Biology Programs at Université de Montréal's Faculty of Medicine.
For more information:
'