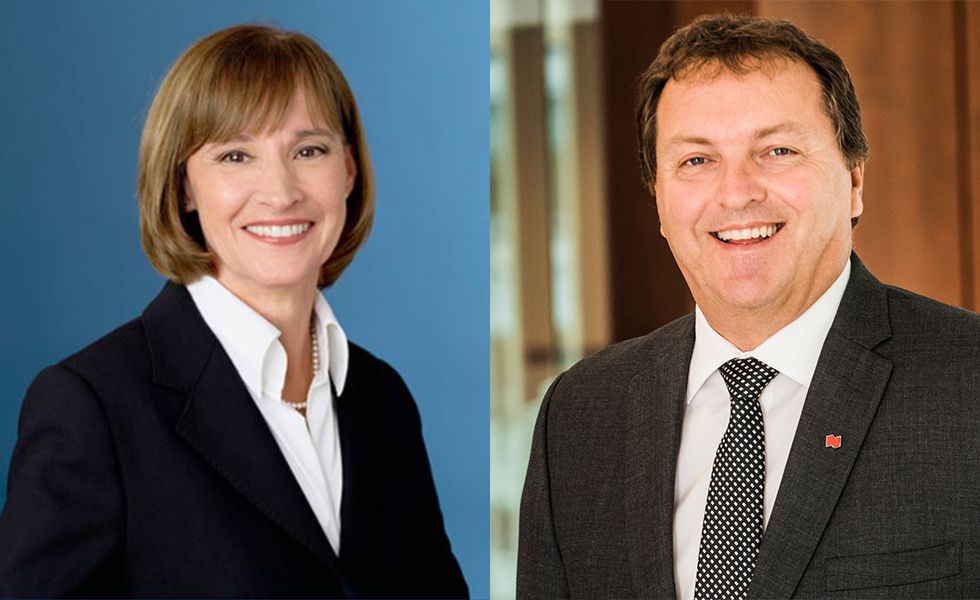 The IRCM is proud to announce the arrival to its Board of Directors of two new members, renowned for their exceptional expertise and experience: Dr. Hélène Boisjoly and Mr. Ghislain Parent.
Dr. Boisjoly, an Exceptional Pioneer and Scientist
Dr. Boisjoly is the first woman dean of the Faculty of Medicine at the Université de Montréal, in addition to being a full professor in the Department of Ophthalmology. A specialist in corneal transplantation, she is the instigator of several research and educational funds for. Dr. Boisjoly headed the Ophthalmology Department at Hôpital Maisonneuve-Rosemont, before becoming the first scientific director of the Vision Health Research Network. She also served as President of the Association of Faculties of Medicine of Canada (AFMC). A member of the Order of Canada, she is also received the Recognition distinction from the Canadian Ophthalmological Society, for her exceptional career.
Mr. Ghislain Parent, a Seasoned Manager
For his part, Mr. Ghislain Parent is Chief Financial Officer and Senior Executive Vice-President, Finance at National Bank of Canada. Mr. Parent is a seasoned manager in the financial sector, having held senior management positions in various major institutions such as the Caisse de dépôt et placement du Québec, the CDP Financial and the Laurentian Bank. He also acted as a senior adviser for the International Monetary Fund. A committed individual, he has been involved for several years with social organizations, including Centraide of Greater Montreal, Integration Youth of Quebec and Accueil Bonneau.
Since its inception, the IRCM has benefited from the involvement of committed people who have played an essential role in making it a flagship of Quebec research. We are honoured to count on professionals of such calibre to help us go further in achieving our mission, jointly declared Jean-François Côté, President and Scientific Director of the IRCM, and Pierre Duplessis, Chairman of the Board of Directors.
The IRCM community extends its warmest welcome to these exceptional new collaborators.