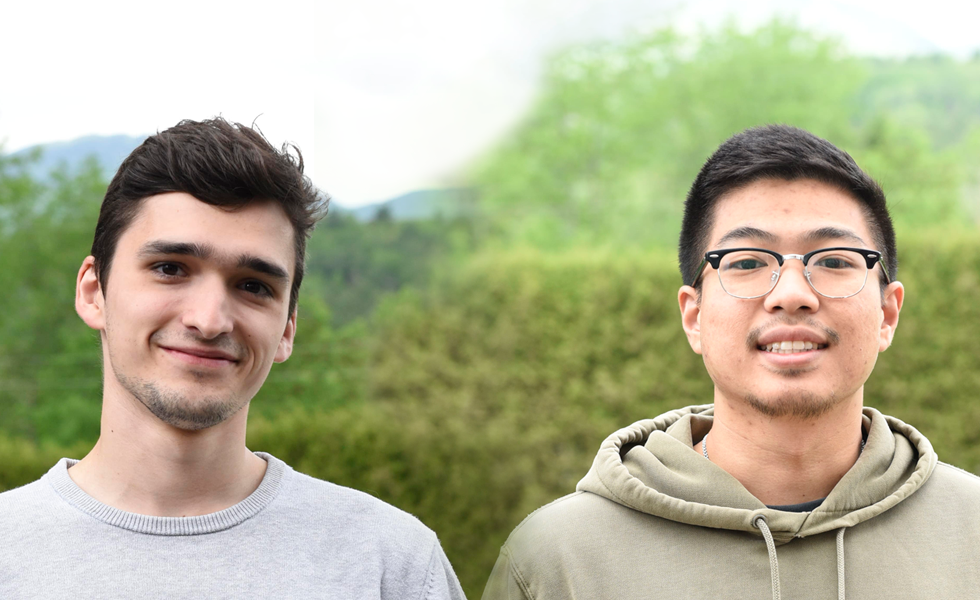 Congratulations to our doctoral students Antoine Bouchard and Panichnantakul Pudchalaluck, who both won the prestigious Canada Graduate Scholarship for Doctoral Studies in the last Canadian Institutes of Health Research (CIHR) competition. This distinction comes with a financial support of $35,000 per year over three years, totalling $105,000 each, for research projects with high impact potential.
This scholarship program, which aims to promote excellence in research, allows PhD students to focus entirely on their studies, to seek the supervision of the best research mentors in their field and to contribute to the Canadian research ecosystem. Thus, the selection of Bouchard and Pudchalaluck bears witness to the excellence of the research conducted at the IRCM as well as the quality of the training of the next generation of scientists within our walls.
A PhD candidate under the supervision of Woong-Kyung Suh, Director of the Immune Regulation Research Unit at the IRCM, Antoine Bouchard will deepen his promising work in cancer immunology. His research on the Regulation of the Regulation of anti-tumor T cell responses by Hippo pathway kinase Mst1 aims to understand the role of a protein named Mst1 in enhancing the ability the immune system T Cells to kill cancer cells and to eliminate tumors. This work's results could pave the way towards new therapeutic options for people struggling with cancer.

For his part, under the supervision of Marlene Oeffinger, Director of the Ribonucleoprotein Biochemistry Research Unit at the IRCM, Panichnantakul Pudchalaluck will seek to shed light on the preservation of DNA, which undergoes mutations leading to various diseases when damaged. He will therefore try to understand how the TCOF1 protein acts as a DNA stabilizer through his project: Elucidating the role of TCOF1 in the nucleolar response to ribosomal DNA damage. This important research has the potential to uncover the cellular mechanisms that prevent chromosomal aberrations responsible for the development of cancer.

Good luck to these two young researchers!