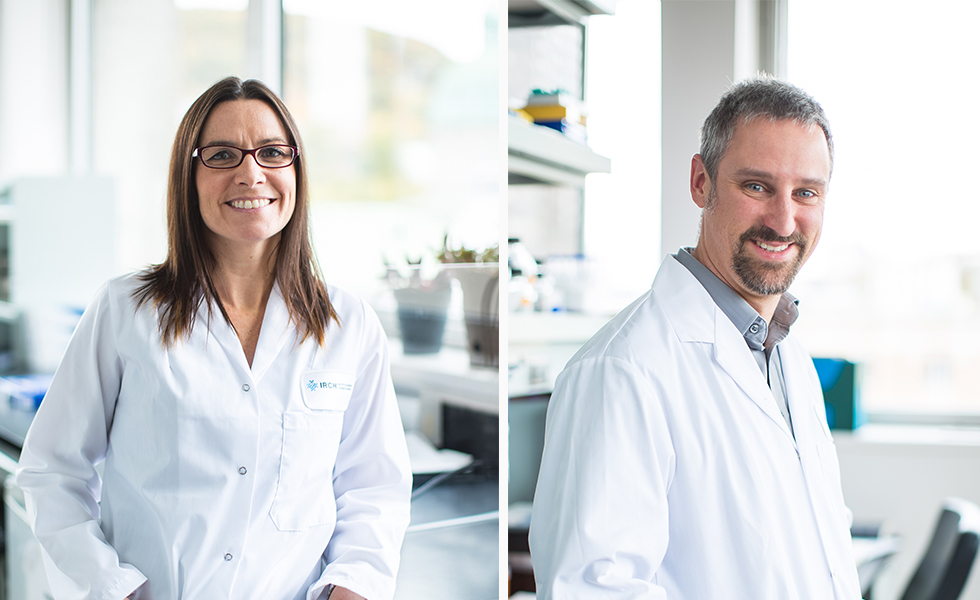 The Canadian Institutes of Health Research (CIHR) recently announced the recipients of its Fall 2019 Project Grant competition. Director of the Molecular Mechanisms of Diabetes Research Unit Jennifer Estall will receive funding totaling $776,000 for her research which aims to decipher the role of the Nck/PERK interaction in pancreatic beta cell function and survival. The grant, which is spread over five years, is designed to support researchers at any career stage to build and conduct health-related research and knowledge translation projects across CIHR's mandate.
Jennifer Estall will also receive a Priority Announcement bridge grant for her project studying the roles for mitochondrial adaptation in fatty liver disease and associated liver cancer. Mathieu Ferron, who directs the Molecular Physiology Research Unit, has also been awarded a Priority Announcement bridge grant for his project on the role of vitamin K-dependent gamma-carboxylation in beta cell and diabetes.
Priority Announcement bridge grants offer funding of $100,000 for one year for highly rated and competitive applications that are relevant to specific CIHR Institute and Initiative research priority areas or mandates.
Our congratulations to both researchers!