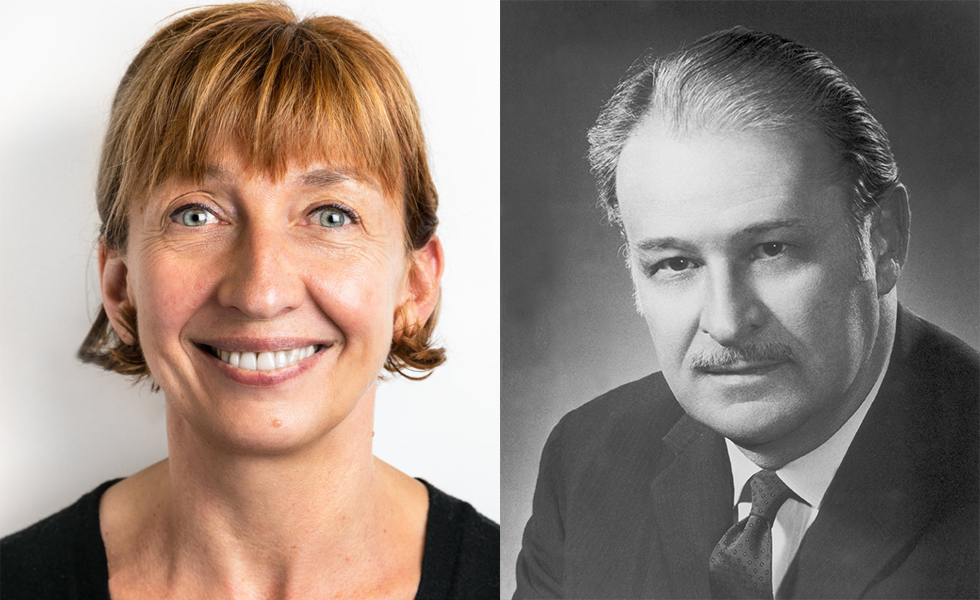 It is with the greatest pride that the IRCM announces that the 2021 Marcel-Piché Prize has been awarded to Marie Kmita for her exceptional contribution to the advancement of science. Director of the Genetics and Development Research Unit, this great researcher works with her collaborators to understand the mechanisms that control the expression of Hox genes and their implications in the development of the embryo.
More broadly, the genetics research unit is interested in the genetic control of embryonic development. The research work developed by this unit by Marie Kmita relates in particular to the family of these Hox genes, whose functional abnormalities have been associated with numerous human genetic pathologies.
The recipient of several distinctions, including that of Young Canadian Researcher in Biological Sciences, Marie Kmita is thus part of the Institute's great tradition of excellence, underlines Jean-François Côté, President and Interim Scientific Director of the IRCM.
The importance of this work in advancing our understanding of the diseases afflicting mankind is evident. Preventing debilitating and even fatal pathologies even before birth is a source of hope for humanity. It is one step at a time, thanks to research such as that of Marie Kmita, that these diseases are declining.
In addition to her qualities as a researcher, Marie Kmita is recognized by her peers for cultivating the next generation of science and the transmission of knowledge in the daily life of her professional practice.
A prestigious award
The Marcel-Piché Prize is awarded every two years to an IRCM researcher in recognition of the quality of his research work and his contribution to the development and influence of the Institute. Marcel Piché, a Montreal lawyer specializing in corporate law, helped found the IRCM.