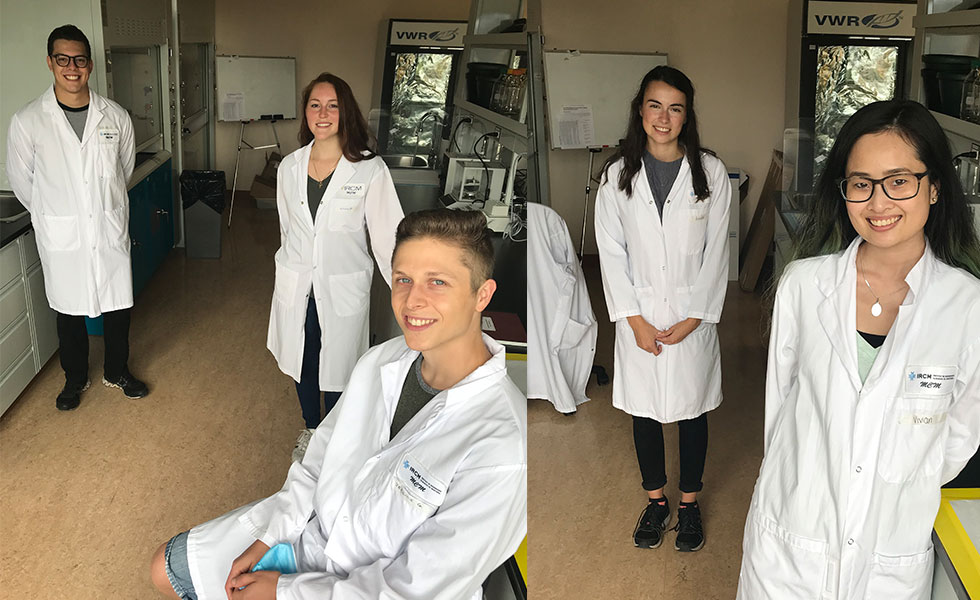 For an 8th consecutive year, the IRCM welcomes a new group of students to its Master's program in Molecular and Cellular Medicine (MCM). Unique to the IRCM, the MCM master's option is an intensive one-year graduate program followed by an accelerated passage to the doctorate for those who perform the best. This option is offered among the molecular biology programs at the Université de Montréal.
The goal of the MCM master's degree is to provide students with a background that combines the skills of basic research with a deep understanding of translational research. At the end of this training, students are equipped to choose a doctoral project suited to their research interests.
As they begin their research journey at the IRCM, the 5 new recruits will undergo extensive training in molecular biology and explore various themes in genetics, cell biology, immunology and neuroscience. They are:
Andréane Lalonde (Quebec)
Benjamin Ouimet (Quebec)
Patrick Penndorf (Germany)
Victoria Veas Roy (Quebec)
Vivian Huynh (Quebec)
We welcome them and wish them success in their work!