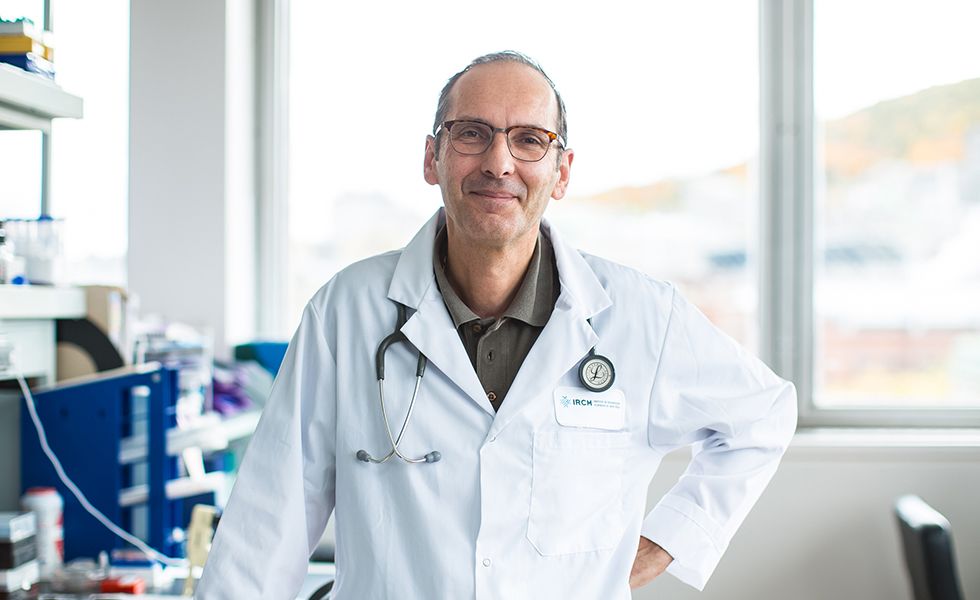 Understanding the role of physical activity in type 1 diabetes complications
The IRCM is pleased and proud to announce that its researcher and clinician Dr. Rabasa-Lhoret and his team, also affiliated with the Université de Montréal, have been awarded an international chair by the Université de Lille (France).
The University of Lille has awarded the Sport-1 Chair, entitled Transforming the role of Physical activity from a risk factOr for glycemic fluctuations to a theRapeutic approach reducing the risk of vascular complications in patients living with Type 1 diabetes.
Concrete objectives for patients
The work of this Chair, which is coordinated by Dr. Elsa Heyman (Lille; PhD) and Dr. Rémi Rabasa-Lhoret (MD/PhD), concerns patients living with type 1 diabetes. Their goals are to reduce episodes of hypoglycemia (low blood sugar) related to physical activity and also to determine if regular physical activity could reduce the risk of complications, such as those that can affect the eyes and kidneys of people living with diabetes. The two teams will also establish a common database that will allow for knowledge exchange. Finally, the Chair will contribute to the training of the next generation of researchers by recruiting at least three students who will do their doctorate and/or post-doctorate within the two teams.
"The choice to award this chair to Dr Rabasa-Lhoret's laboratory strengthens research on type 1 diabetes at the IRCM; it allows the development of the international associated laboratory that already exists between these two teams and reinforces our recent investments for the creation of biobanks. Last but not least, this project will contribute to the improvement of the health of people living with type 1 diabetes," said Jean-François Côté, Interim President and Scientific Director.
Dr. Rémi Rabasa-Lhoret, in brief
The IRCM houses the largest clinic for the care of people living with type 1 diabetes in Quebec. Dr. Rabasa-Lhoret's work in the field of diabetes has achieved international recognition. This researcher-clinician directs the Metabolic Diseases Research Unit at the CRIM, which, while working to improve the daily lives of people living with diabetes, conducts various research projects, mainly on type 1 diabetes and diabetes secondary to cystic fibrosis. Some of the projects in his laboratory also address type 2 diabetes.
He also holds the J.A. DeSève and Lamarre-Gosselin Chairs in Clinical Research, IRCM.