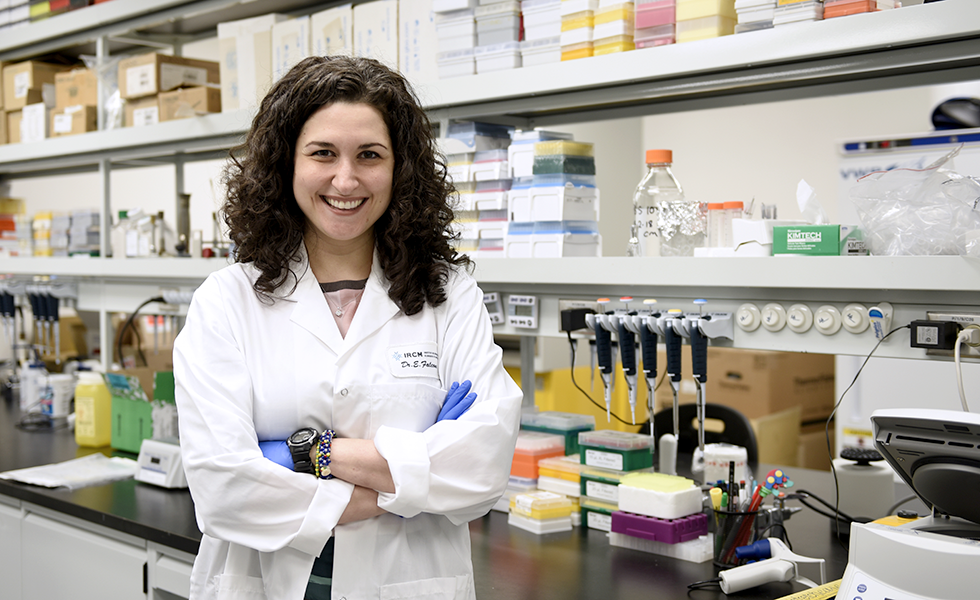 Congratulations to Dr. Emilia Liana Falcone who will co-lead the biomedical team of Long COVID Web - the Pan-Canadian Network on Long COVID - in addition to serving as co-principal investigator and member of the steering committee.
Announced on February 27 by the Government of Canada, the Long COVID Web will receive a major investment of $20 million through the Canadian Institutes of Health Research (CIHR). This major initiative, aimed at improving our understanding the disease, will involve several Canadian universities, including Université de Montréal, University of Toronto, University of British Columbia, McMaster University, the Université de Sherbrooke and the University of Alberta. It will also draw on the expertise and experience of more than 300 people, including fundamental and clinical researchers, patients, partners and Indigenous community representatives.
For Dr. Falcone, this new position is a continuation of her work to improve the state of knowledge about the sequelae of COVID-19, in order to optimize medical management. In addition to being the head of the Microbiome and Mucosal Defenses Research Unit at the IRCM, Dr. Falcone has been the director of the IRCM's Post-COVID-19 Research Clinic (IPCO) since 2021, the first clinic of its kind in Quebec. She was also among the first in Quebec to raise awareness of the heavy impact of COVID-19 on survivors of the disease.
Infos: Public Health Agency of Canada news release