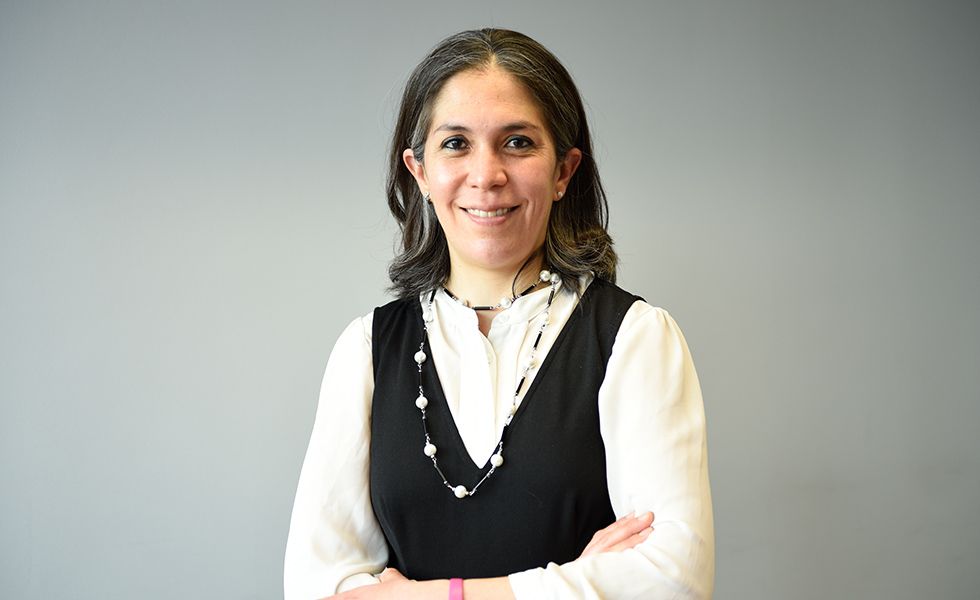 Mariana Correro,
The science of administrative excellence
NB: This series of encounters highlights the diversity of the members of the IRCM community, the variety of their expertise and the depth of their commitment to their respective roles.
Scheduling, organizing congresses, seminars and conferences, following up on hires, integrating students, purchasing, moral support....and so much more! If there is anyone who fully appreciates the importance of the work of administrative assistants and their presence in the labs, it is the researchers, the very people for whom these professionals work on a daily basis and on multiple fronts.
Mariana Correro, a familiar face at the IRCM, supports no less than six researchers at the Institute: Dr. Côté, Dr. Möröy, Dr. Ferron, Dr. Racine, Dr. Di Noia and Dr. Sauvageau.
Passionate about her work since day one, Mariana refers to the IRCM as a true professional family, one in which she finds intellectual stimulation and camaraderie.
''I have six researchers, with hyper varied fields, hyper diversified, so needless to say that no two days are the same," explains with a smile the one who left her native Mexico in her early 30's to settle in Canada.
Not being a scientist herself and having no experience in the field (she worked mostly in education before joining the IRCM), Mariana laughs about how intimidated she was at first by this world, all these laboratories, an entirely new world for her.
''But what really struck me immediately was the fact that everyone, really everyone, was so welcoming, very patient, very open...''
A world, therefore, capable of recognizing the complementarity of excellence and its relevance to support science. It is thus quite naturally that Mariana made her place in the IRCM community, quickly becoming a must: 'Ask Mariana. Mariana will know''...a one-woman band with quiet strength.
One of the great assets of our research and clinical center, she emphasizes, is the great diversity that coexists in good understanding, all working for the noble cause of human health.
The pandemic, she says, confirmed that the IRCM was made for her: "The Institute has been able to support the employees, and I have felt supported by the management, my colleagues and all my researchers. I am in the right place.''
She is also proud to see the birth of life-saving initiatives, such as the conversion of the spaces into a COVID-19 screening laboratory, with Dr. Martin Sauvageau, or the ethical reflections related to health that Dr. Eric Racine's team is conducting, among others.
''I am proud of the results of the IRCM, proud of the excellence, proud to be part of this community. ''
And we are proud to count you among our valued colleagues, Mariana!