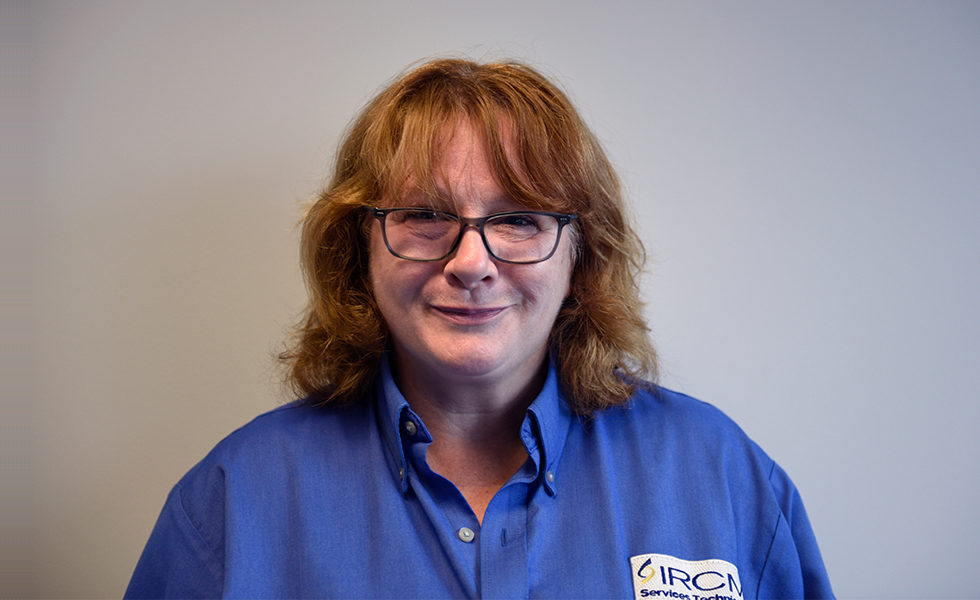 Sylvie Béchard, Day Worker
The feeling of being where you belong
NB: This series of encounters highlights the diversity of the members of the IRCM community, the variety of their expertise and the depth of their commitment to their respective roles.
As discreet as she is affable and considerate, Sylvie Béchard can be found in the IRCM's hallways, from the laboratories to the 7th floor and the basement, working to ensure cleanliness, order and reparations. In short, she works with her colleagues to make sure that all of the IRCM's missions are carried out in a clean and orderly fashion.
I know that my work is important. I make sure that I work in the shadows, not disturbing either the administrative staff or the scientists. For example, I know that sometimes, researchers need to be in their own bubble, that some days the research doesn't go the way they want. I respect that.
Petite, but vigorous, she does not hesitate to combine delicate tasks with heavier, more difficult work. Work, obviously, does not scare Sylvie.
Sylvie Béchard has been a day labourer at the IRCM for 20 years. With a good laugh, she recounts that first day when she had to drive a vehicle and learn to clear snow in the middle of a storm for her new employer.
And when she talks about her connection to the Institute and those who constitute our community, the passion in her eyes shine as day one. Her journey at the IRCM is really a professional love at first sight story, explains the woman who, as few of us know, was science savvy in her student years.
I was really good at science in high school and beyond. That is why when I first came to the IRCM, without knowing at first that it would last all these years, I felt like I was coming home, that I belonged, precisely.
It is this scientific fibre, but also her obvious emotional intelligence, that make Sylvie so gifted at her tasks, with her listening skills and her understanding of the multiple aspects of her work; a clear asset for all of us, her colleagues.
Thank you, Sylvie, for your commitment!