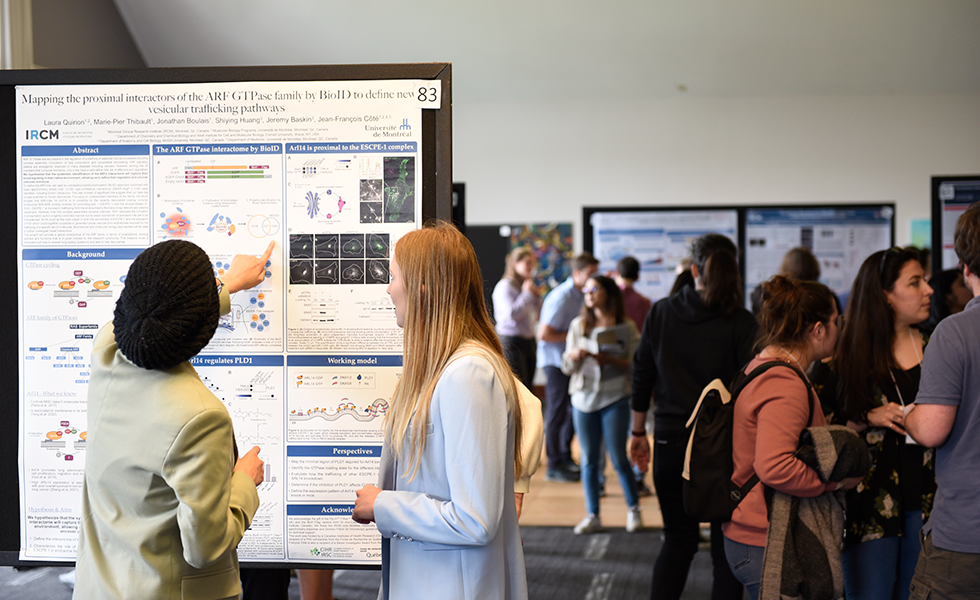 In order to support students with grants that are in line with current realities, to face the challenges of inflation and to ensure equity among students at the Montreal Clinical Research Institute (IRCM), the IRCM is instituting a new harmonized student scholarship policy that will come into effect on April 1, 2023. It will apply to all students enrolled in master's and doctoral programs at the Université de Montréal and McGill within the IRCM. This policy was developed by the Department of Academic Affairs, with the support of the IRCM Graduate Studies Committee. The following are the main guidelines of the harmonized policy:
All MS and PhD students will receive a minimum award amount of $26,000 per year.
The new IRCM policy has also been set with cost of living and tuition in mind. Thus, the calculation of all awards will have to include a basic living amount of $20,000 per year, in addition to tuition and student fees. If the calculation of these fees results in less than $26,000, the award must be adjusted to that amount.
.External Scholarship Supplement: Students who are awarded an external scholarship will receive a mandatory supplement from their director equivalent to a minimum of 10% of the scholarship amount.
''Working to improve the standard of living of the students who work with us on a daily basis is a major concern for us," said Dr. Jean-François Côté, President and Scientific Director of IRCM. The IRCM is committed to being proactive and innovative in this area. Students are a major strength for the IRCM. They are also our colleagues, the bearers of tomorrow's science, and their fate is important to us.''
This new policy ensures equity for students from both universities attending the IRCM, but also for international students, and between the two levels of study. It also gives the Institute the flexibility to closely monitor the amount of the scholarships, so that it can act to adjust them to the rising cost of living and tuition fees.