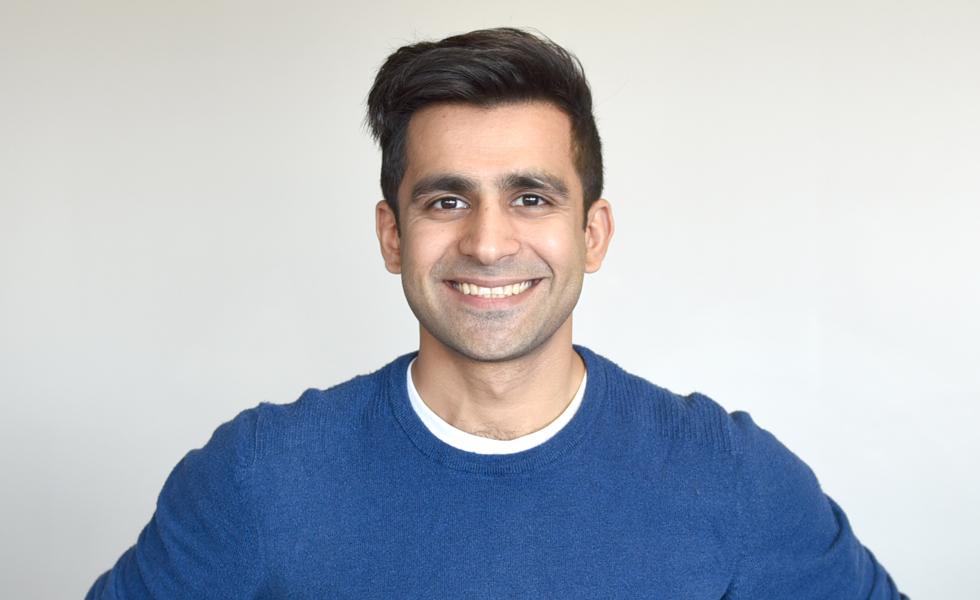 "If I can help people from my work and inspire others to appreciate and love the natural world around us, this is what success will look like for me." Awais Javed
For over half a century, the IRCM has contributed to the development and training of generations of researchers from all over the world. Every year, talented and dedicated future scientists like Awais Javed trust the IRCM to help propel their careers as highly trained scientists.
Originally from Pakistan, Awais Javed joined the IRCM in 2014 as a Master's student, before fast-tracking into the Ph. D. program. After his undergraduate studies at University College London (UK), Awais was seeking a place that could help him reach his goals as a scientist. It is in the lab of Michel Cayouette, Director of the Cellular Neurobiology Research Unit at the IRCM, that he found the environment that would nurture his passion and his growth as a scientist.
"I interviewed with Dr. Cayouette and met with the lab members who were the nicest people to interact with."
Now, six years later, Awais sees his colleagues as incredible people that have shaped him both as a scientist and as a person. Not only was he able to get involved in the community life of the IRCM as the President of the student association, but more importantly, he has done some really good science that he takes pride in.
Awais's main research interest has been to shed light on the nervous system and ways to translate that knowledge into novel therapeutic avenues. Along with his colleagues in the Cayouette lab, Awais studied the retina of the eye to understand how the central nervous system is developed. In his own words, he "fell in love" with his work and let himself be amazed by the intricate and elaborated organization of the retina, which he refers to as "a window to the brain."
Throughout the years, this renewed passion helped him through challenging times. Like most students in research, he has had his share of long days at the lab dealing with experiments that didn't go quite as planned. But as one may have guessed, Awais isn't one to give up. The active young scientist has developed ways to recharge his batteries by delving into visual or dramatic arts. At home, it is in the prospect of playing with colours, textures and forms through his painting that he finds replenishment. At the Institute, he gathers with other talented scientists to put together plays. To him, being a scientist is a challenging job that requires creativity to fuel motivation. And clearly, creativity is not something he lacks.
In 2020, after a two-year-long process from first submission to final publication, Awais published his main master's and Ph. D. work in the Development journal: An important milestone crowning years of hard work, passion and dedication. In his publication, he shed new light on a set of genes that plays an important role in the formation of retina cells, a work that could help devise new therapeutic avenues for retinal degeneration in the future.
"It was well worth it in the end because every time I look at the final print, I grin like a little child," he explained, ecstatic.
In the coming months, Awais will finalize his second manuscript and his Ph. D. thesis before moving to Geneva, Switzerland, for a postdoctoral fellowship. There, he will study the development of the cortex. But for the soon-to-be Canadian, his story with the IRCM isn't over, as the Institute has become one of these places one can never forget: a second home.
"I do not think any of this would have been possible if I had done my Ph. D. in a different environment. I have been very lucky and fortunate to be able to do what I love with a fantastic group of people. I hope to start my own lab one day, and if I can help people from my work and inspire others to appreciate and love the natural world around us, this is what success will look like for me."
Are you looking for an undergraduate internship, a master's or doctoral project, or a postdoctoral fellowship?
Register for our Virtual Open House Day on February 9 from 12 pm to 1 pm to learn more about training options, our researchers' work and opportunities to join one of our research teams. You will also learn about the one-year Master's program in Cellular and Molecular Medicine (MCM), offered exclusively at the IRCM. Learn more