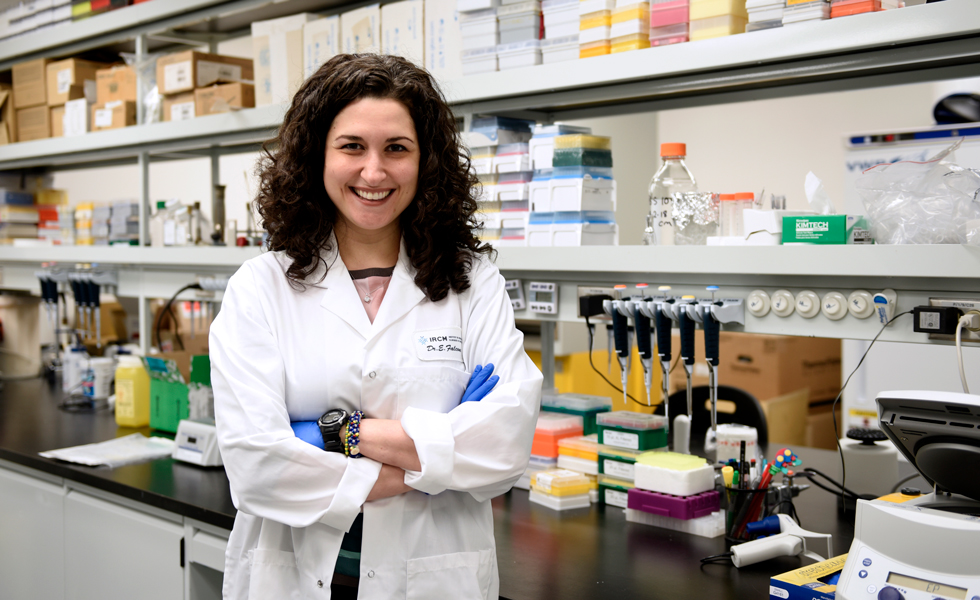 After a first fundraising campaign orchestrated by the IRCM Foundation in June 2020, Dr. Emilia Liana Falcone's team will be able to welcome its first patient partners for this research project on primary immunodeficiencies (PID).
The goal? Find ways to predict the severity of seizures faced by people with hereditary angioedema type 1, a type of PID. These acute attacks affect the respiratory tract and are associated with a high mortality rate. Moreover, the fact that the severity of the seizures is very hard to predict makes the disease even more difficult to manage on a daily basis.
"We believe that factors such as environment, diet, physical activity, microbiota, metabolome, genetics and certain clinical conditions influence the severity of the disease. By better understanding these factors, we will better understand its development and we hope to be able to better manage it, "says Dr. Falcone.
With funding obtained in recent months, the research team has put in place the preparations for the biobank which is essential for this project. This biobank will collect biological samples that will then be analyzed using artificial intelligence and advanced technologies.
Ultimately, this will allow thousands of samples to be analyzed and will shed light on little-known aspects of this disease in order to develop new therapeutic avenues.

A project made possible thanks to the generosity of Montrealers
Initiated by Mr. Sylvain Corbeil, himself diagnosed with a PID since he was 6, the fundraiser launched in summer 2020 brilliantly combined philanthropy and gastronomy, thanks to a fruitful collaboration between the IRCM Foundation and renowned Montreal chef Jérôme Ferrer.
In the midst of a pandemic, many Montrealers responded with a tremendous outpouring of generosity, by buying a gourmet box or by making a donation.